Save the Date for the 2023 Business Development Conference
Feb 6, 2023

Industry News
Efforts to ease congested roadways in some of Florida's fastest-growing communities may get a boost with a new legislative package that aims to fast-track 20 priority projects with a projected $7-billion state funding boost.

First Solar is investing $1.3 billion in expanding its manufacturing operations in Ohio as the company draws close to selling out of product through 2026.
The companies this year intend to start federal and state permitting on the up to 600-kV North Plains Connector project, which would provide 3,000 MW of bi-directional capacity in 2029 when it is tentatively set to begin operating.

NECA News
Save the Date: May 21-23, 2023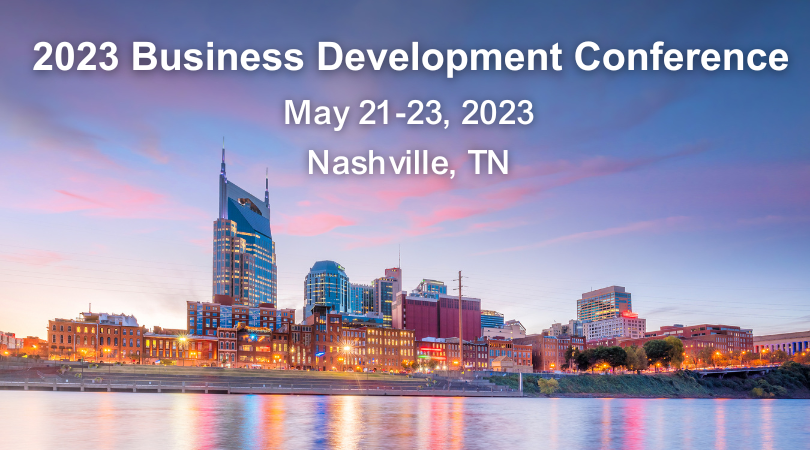 The 2023 Business Development Conference will be held in Nashville, TN on May 21-23, 2023. The conference will create an environment and a platform for business developers (NECA and IBEW) to share threats & opportunities, provide new technological resources and discuss current industry best practices.
Secure Your Spot for NECA Now & WINFL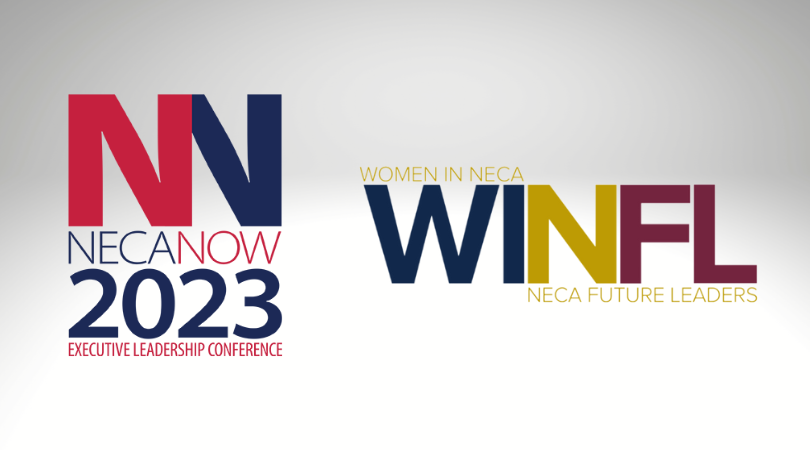 NECA NOW 2023 is a three-day Executive Leadership Conference focused on your professional and personal growth. The Women in NECA and Future Leaders Conference features two full days of education and breakout sessions, group discussions and networking opportunities. Both events will take place in San Antonio, Texas in April 2023!
Participate Now: Diversity, Equity, Inclusion & Belonging Survey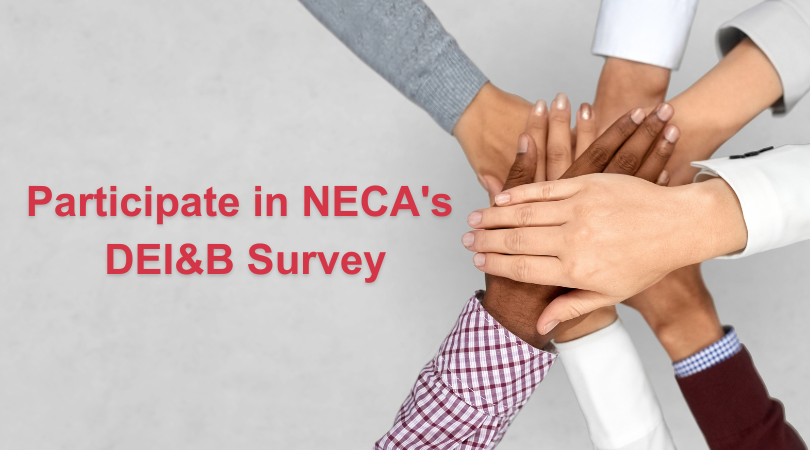 In order to understand where the electrical construction industry is going and where it needs to be, the first step is understanding where we are at, as an organization. NECA is asking for your participation in this important survey. As industry leaders, participating in this survey will give us the ability to collect critical data and act on it. This is the 3rd annual survey of the membership, so we are able to establish metrics.
Two Industry Giants Joining Forces Again!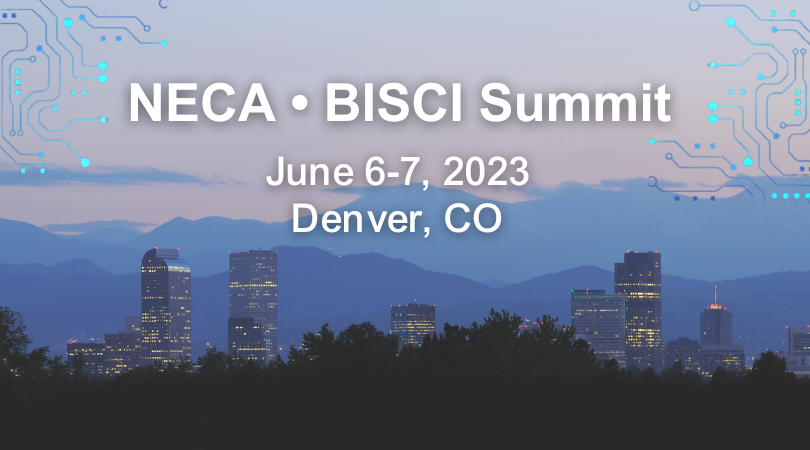 NECA and BICSI have joined forces again to launch the second joint summit between the two industry giants. This can't-miss conference is available exclusively to NECA members and BICSI members, credential holders, and customers. Mark your calendar for June 6-7 in Denver, CO!
Electrical Contractors Essentials: Business & Field Operations Chicago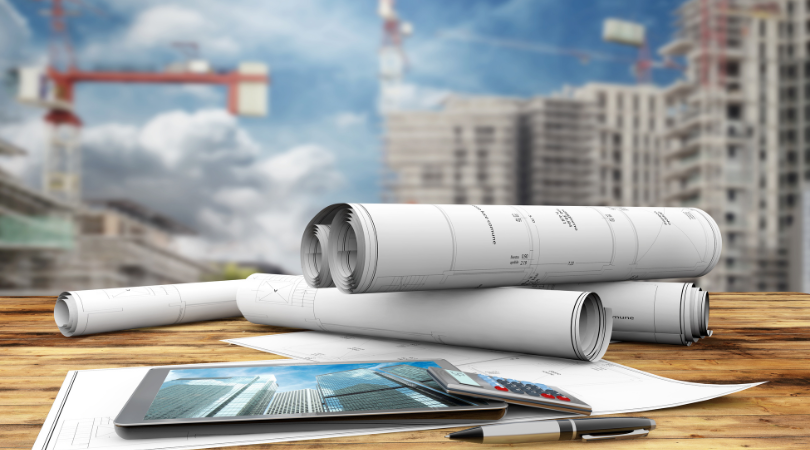 Over 80% of NECA members consist of small and medium contractors, making them the backbone to the electrical contracting industry. This class, designed specifically for NECA's small and medium-sized contractors, will bring in experts to discuss the several of the essential elements that all contractors need to know. It will take place in Rosemont, IL on February 21-22.
Industry Connect: Connecting Contractors & Students to Technology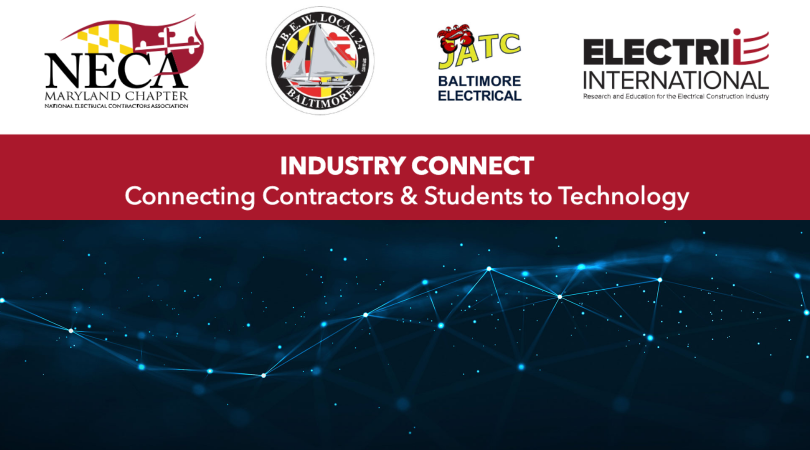 Join Maryland Chapter NECA, IBEW Local 24, and ELECTRI International on Friday, February 17 for Industry Connect - an event designed to give contractors, students, educators, and other community members an opportunity to get hands-on experience with cutting-edge technology in the electrical construction industry.
MEMBER BENEFITS: DID YOU KNOW?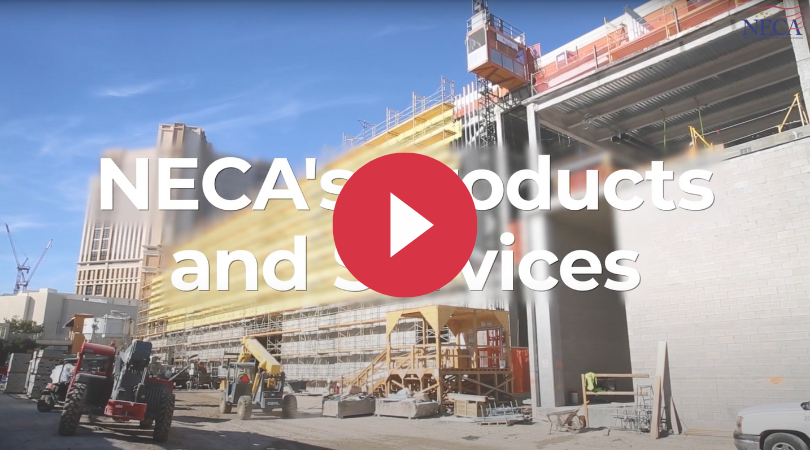 Upcoming Events
Elevate your career with our on-demand and live training classes


Virtual Classrooms

Basic Estimating of Electrical Construction
March 2- April 4 | 10:00 a.m. - 12:00 p.m. ET
In-Person Events
Electrical Contractors Essentials: Business & Field Operations
February 21 - 23 | Rosemont, IL
2023 Labor Relations Conference
March 20 - 22 | Nashville, TN
Women in NECA & Future Leaders Conference
April 16 - 17 | San Antonio, TX
NECA Now
April 16 - 17 | San Antonio, TX
Notable Dates
American Heart Month
Black History Month
National Freedom Day
Rosa Parks Day | February 4
International Day of Women and Girls in Science | February 11
Valentine's Day | February 14
Mardi Gras | February 21
Ash Wednesday (First Day of Lent) | February 22
NECAPAC
PAC Total - $19,420

Operational Fund Total - $26,782

Special Thanks
Special thanks to Greg Rick of Rick Electric Inc. for renewing his PLC membership!

TUNE IN NOW
Innovation Overload - Listen Now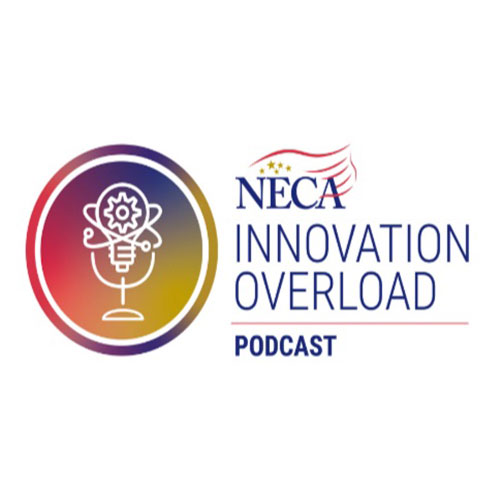 Think Like A Leader - Listen Now