Happy Holidays from NECA National
Dec 19, 2022


Industry News
The Federal Reserve raised the federal funds rate Wednesday by 0.5 percentage point, downshifting after a streak of four consecutive 0.75 percentage point increases while raising its estimate for rate hikes next year.

Construction workplace fatalities declined modestly in 2021, the Bureau of Labor Statistics has reported. But safety and health officials with contractor groups and organized labor say that even with the improvements, the instances of some types of fatal construction accidents have risen and more needs to be done to reduce deaths on the job.
NECA News
Happy Holidays from NECA National!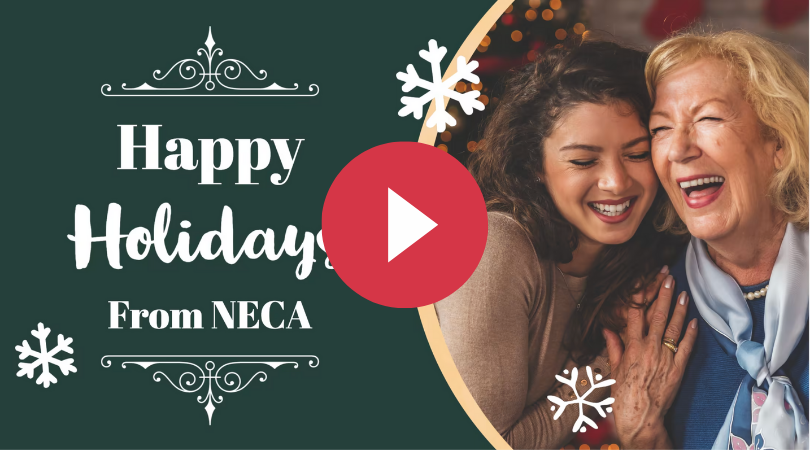 NECA wishes all of our members, partners and staff a very happy holidays surrounded by family and friends! We want to thank you for an amazing 2022 and we're looking forward to 2023. Watch Video


Registration is Open for NECA Now & WINFL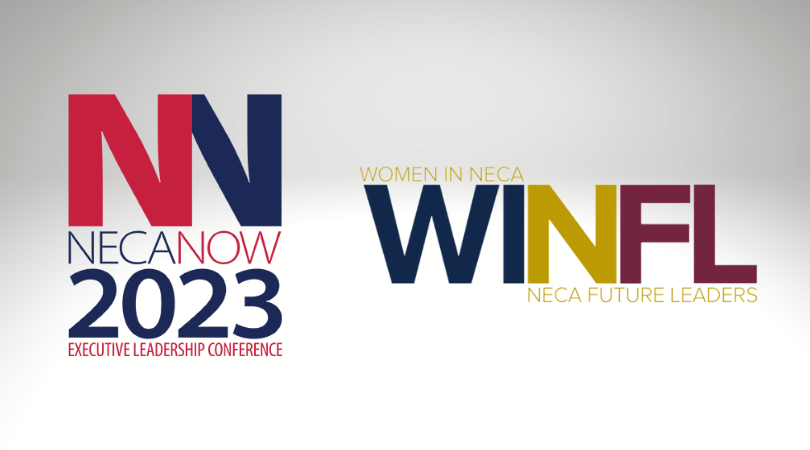 NECA NOW 2023 is a three-day Executive Leadership Conference focused on your professional and personal growth. The Women in NECA and Future Leaders Leadership Conference features two full days of education and breakout sessions, group discussions and networking opportunities. Both events will take place in San Antonio, Texas in April 2023!
Save the Date for NECA Legislative Conference in Washington, DC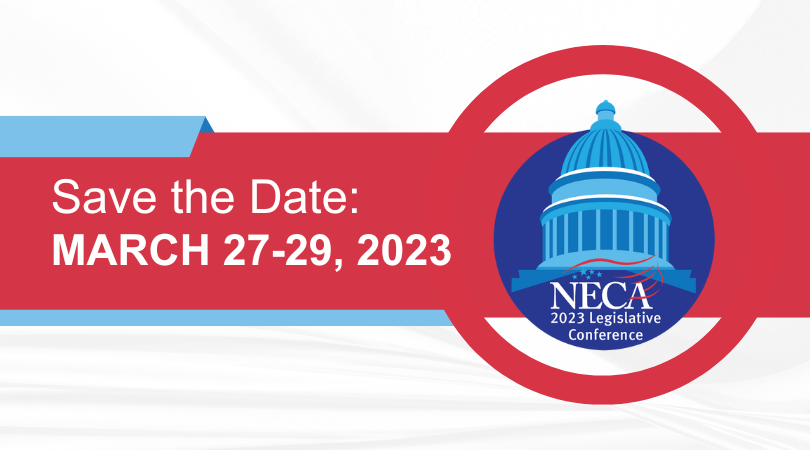 Join fellow contractors from around the country for updates on Congress, electrical industry priorities, NECA's lobbying and fundraising efforts, and more. This year, NECA's Legislative Conference will be held at the Salamander Washington, DC on March 27-29, 2023. More Information
Preventing Line-of-Fire Incidents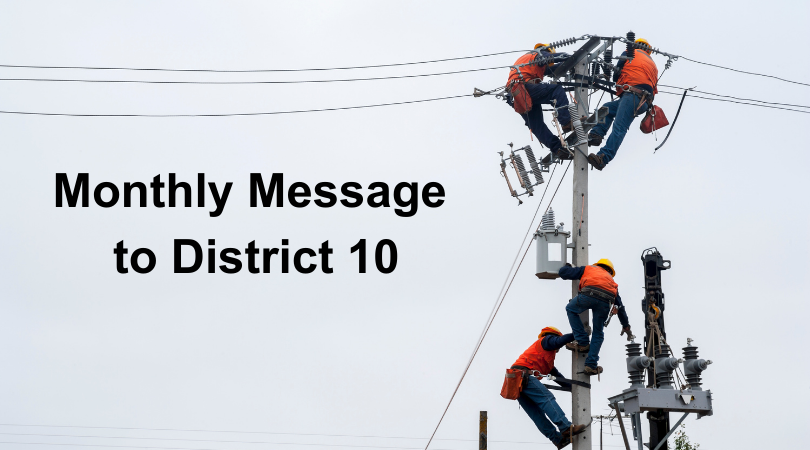 Executive Director of Outside Line Safety, Mike Starner, discusses in his December message to District 10 how Line-of-Fire hazards are one of the deadliest hazards found in construction and how to prevent them. Read More
Upcoming Events
Elevate your career with our on-demand and live training classes
Webinars
Grow Your Business Through Wireless
January 19 | 1:00 - 2:00 p.m. ET
Tracking Your Assets to Hit Schedule & Win Contracts
January 26 | 2:00 - 3:00 p.m. ET
Basic Estimating
January 9 - 24 | 10:00 a.m. - 12:00 p.m. ET
Advanced Estimating Strategies
January 9 - 12 | 1:00 - 4:00 p.m. ET
In-Person Events
2023 MEP Innovation Conference
January 11-13 | Austin, TX
Legal Alert
NECA's General Counsel and VP of Risk Management, Jef Fagan, provides a brief summary of the Inflation Reduction Act's apprenticeship and prevailing wage guidance as well as an in depth webinar on the topic. Read Now
NECAPAC
PAC Total - $900,341

Operational Fund Total - $369,810

Special Thanks
Special thanks to David Chorley of Continental Electrical Construction Co. for joining the Political Leadership Council!
Congratulations to the Mahoning Valley Chapter, Western Ohio Chapter, Northern California Chapter, Milwaukee Chapter, North Texas Chapter, Illinois Chapter, West Virginia-Ohio Valley Chapter, Northwest Line Constructors Chapter, Rocky Mountain Chapter, and Southern Sierras Chapter on reaching their 2022 NECAPAC Goals!

If you'd like to make a NECAPAC contribution in 2022, please send it into the NECA office by December 20, 2022 for it to be processed and counted for this calendar year! Thanks so much for your support!
TUNE IN NOW
Innovation Overload - Listen Now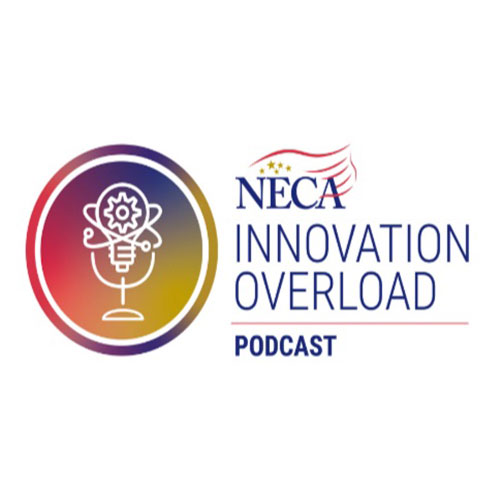 Think Like A Leader - Listen Now