Congrats to the NECA Members on Making the 2022 COMPASS Select List
Dec 12, 2022

Industry News
Key Senate and House leaders have reached a bipartisan agreement on a new Water Resources Development Act (WRDA) that would authorize more than $37 billion in federal funds for 25 new and five modified Army Corps of Engineers flood and hurricane protection, harbor dredging and other civil works projects across the U.S.
Turner Construction, Kokosing Industrial and SSOE Group landed a $1 billion design-build contract to construct an electric vehicle battery recycling facility in Hopkinsville, Kentucky, the companies announced in a press release. SSOE will handle the design, while Turner and Kokosing will lead the build.
The U.S. Energy Department said on Monday it had finalized a $2.5 billion low-cost loan to a joint venture of General Motors Co and LG Energy Solution to help pay for three new lithium-ion battery cell manufacturing facilities.
NECA News
Congrats to the NECA Members on Making the 2022 COMPASS Select List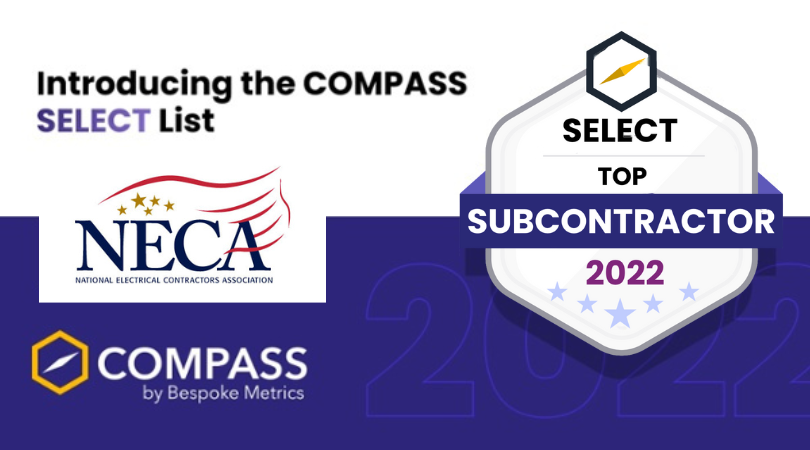 COMPASS by Bespoke Metrics recently announced The COMPASS Select List, which recognizes the top subcontractors in COMPASS based on transparency and performance across Finance, Business, and HSE metrics. View List
NECA Staff Earn Top Spots as Lobbying and Advocacy Leaders for 2022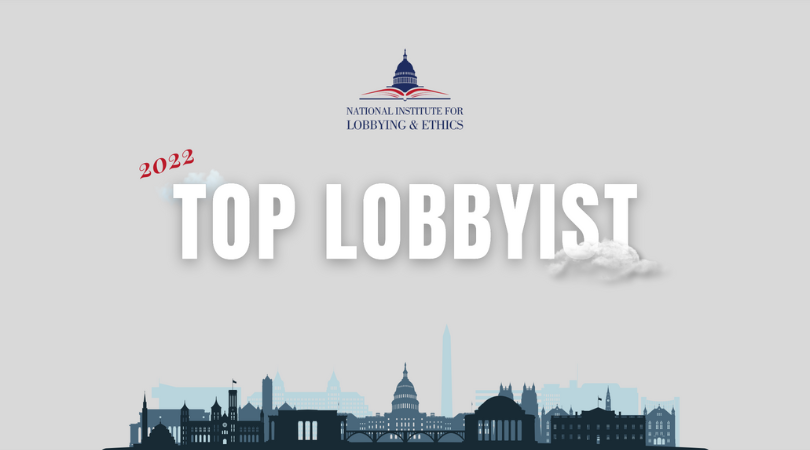 The Hill released its annual list of top lobbyists for the year of 2022. For the fifth straight year, NECA's vice president of government and public affairs, Marco Giamberardino has been recognized as an association leader who successfully works with members of Congress to influence policy. NECA Director of Government Affairs Jared Karbowsky also earned a top lobbyist spot. Read More
Learn How to Qualify for Work Opportunities Funded by the CHIPS & Science Act and the Inflation Reduction Act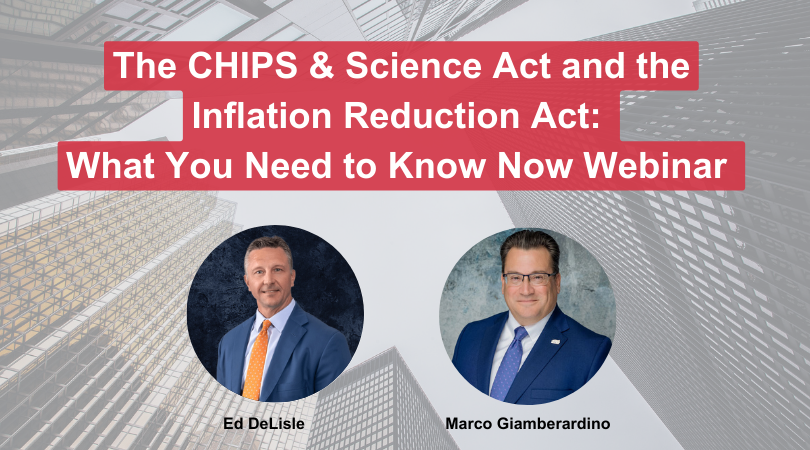 This Summer, President Biden signed two bills into law that will have a tremendous impact on the Electrical Contracting industry by providing direct federal funding and tax credits for infrastructure projects nationwide. Join us on Thursday, December 15 at 2 PM ET for a free webinar to learn how members can qualify for work opportunities funded by the CHIPS and Science Act and the Inflation Reduction Act. Register Now
Oregon Columbia NECA Chapter Elects First Female President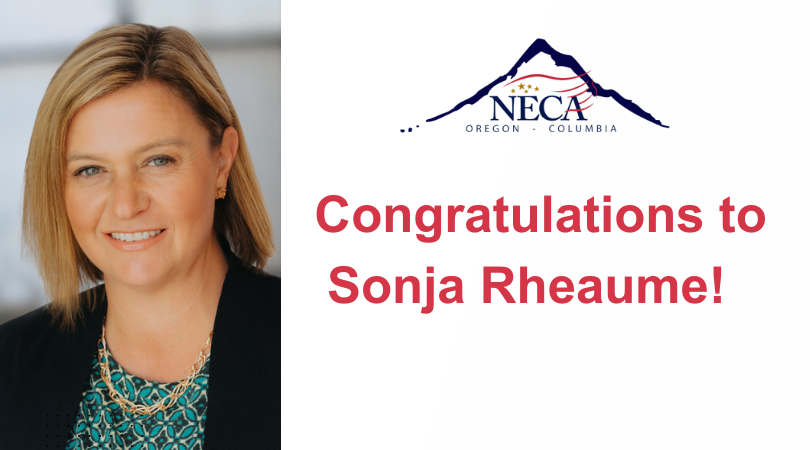 On December 5, the Oregon Columbia Chapter of the NECA at its annual meeting elected Sonja Rheaume as the chapter's first female president and just one of a handful of female chapter presidents nationwide. Rheaume is president and co-owner of Christenson Electric and has been with the company for 15 years. She follows Patrick Maloney, president of Tice Electric Company, who served as the chapter president for the past five years. Read More
Upcoming Events
Elevate your career with our on-demand and live training classes
Webinars
The CHIPS and Science Act and the Inflation Reduction Act: What You Need to Know Now
December 15 | 2:00 - 3:00 p.m. ET
Grow Your Business Through Wireless
January 19 | 1:00 - 2:00 p.m. ET
Virtual Classrooms
CFO Best Practices
January 13 | 8:00 a.m. - 11:00 a.m. ET
In-Person Events
2023 MEP Innovation Conference
January 11-13 | Austin, TX
NECAPAC
PAC Total - $863,561

Operational Fund Total - $353,700

Special Thanks
Special thanks to Wayne Huie of Young Electric Company for renewing his PLC membership!

Congratulations to the Oklahoma Chapter and the Northern Illinois Chapter on reaching their 2022 NECAPAC Goal!

If you'd like to make a NECAPAC contribution in 2022, please send it into the NECA office by December 20, 2022 for it to be processed and counted for this calendar year! Thanks so much for your support!
TUNE IN NOW
Innovation Overload - Listen Now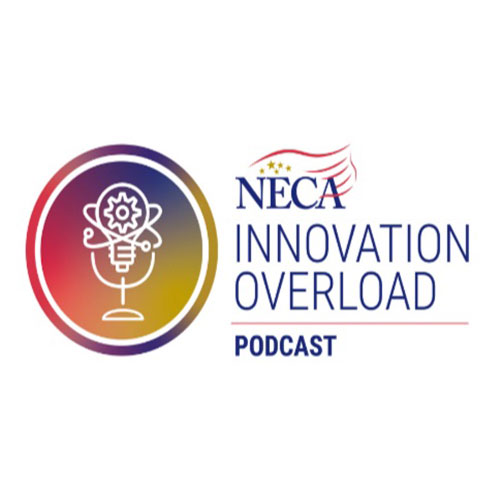 Think Like A Leader - Listen Now