NECA Celebrates National Apprenticeship Week
Nov 14, 2022

Industry News
Some of the largest OSHA citations levied against contractors in the third quarter of 2022 included fines worth hundreds of thousands of dollars.
NECA News
NECA Celebrates National Apprenticeship Week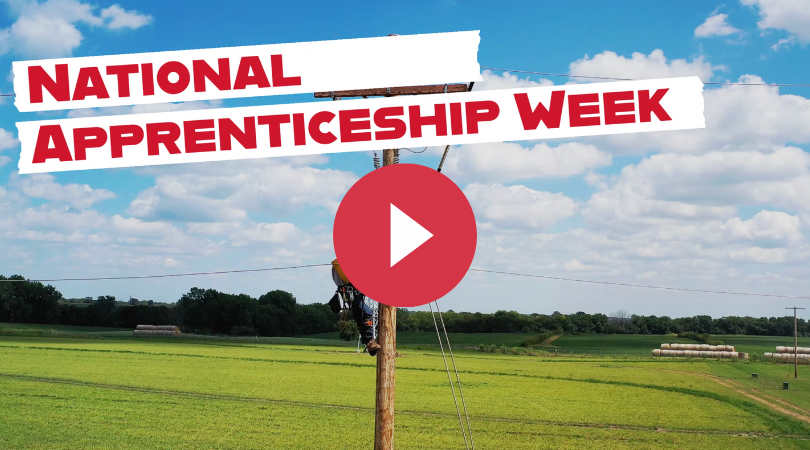 NAW is a nationwide celebration where industry, labor, equity, workforce, education, and government leaders host events to showcase the successes and value of Registered Apprenticeship for re-building our economy, advancing racial and gender equity, and supporting underserved communities.
Upcoming Webinar: 2022 Midterm Elections Update from NECA Gov't Affairs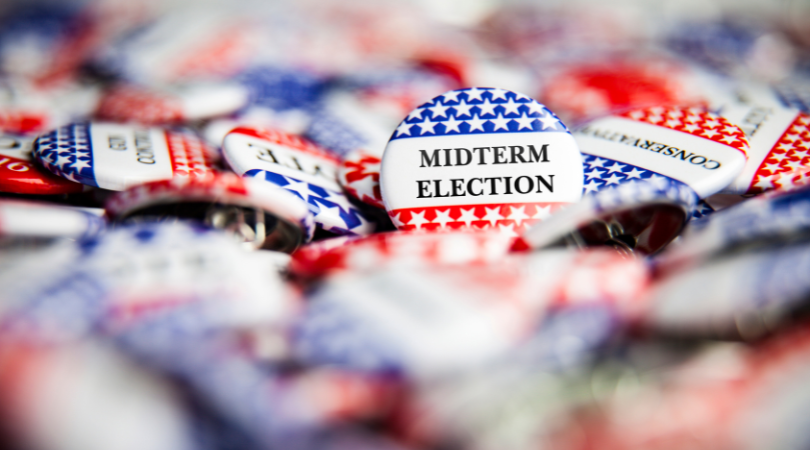 Tune in on Tuesday, November 15 from 2:00 - 3:00 p.m. for a Government Affairs overview on the results of the 2022 Midterm Elections, an overview of lame duck, an outlook on the 118th Congress and legislative priorities for NECA Contractors.
2022 NECA Financial Benchmarker is Available for Purchase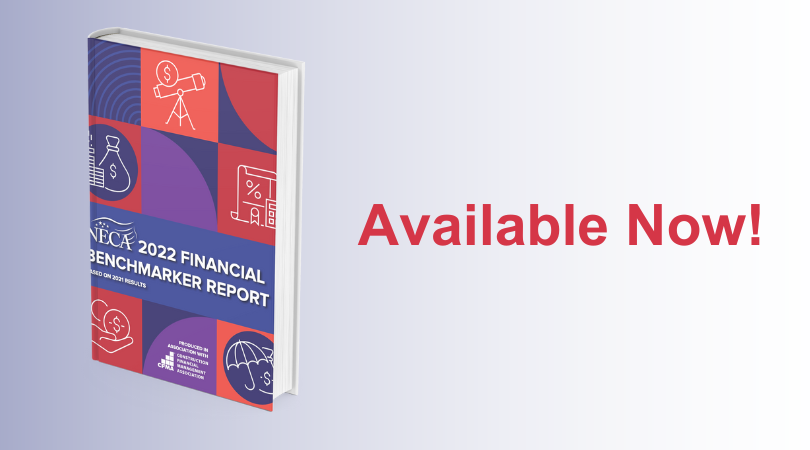 The 2022 edition of the NECA Financial Benchmarker Report, a detailed publication presenting an easy-to-understand analysis of key financial data within the electrical construction industry, is now available for purchase in the NECA Store. Using the information within this report, electrical contractors can compare and analyze their own company's financial performance statistics to identify business strengths, weaknesses and performance improvement opportunities. More Information
Member $45, Non-Member $95;
Upcoming Webinar: Infrastructure Investment & Jobs Act What You Need to Know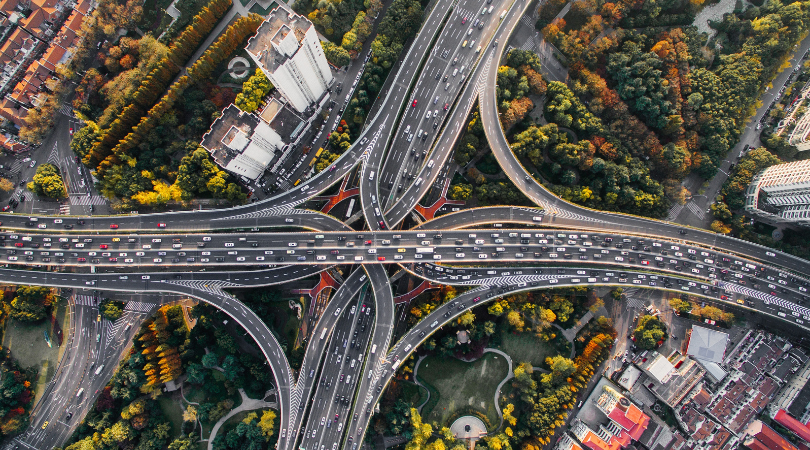 In this webinar, we will identify the numerous new laws providing federal funding for infrastructure and the electrical contracting industry. NECA will team with Ed DeLisle of Thompson Hine LLP, who will be providing a series of educational content specific to the federal government and its wide array of opportunities.Ed will discuss how members can qualify for work opportunities funded by the Infrastructure, Investment and Jobs Act. Join us on Wednesday, November 16 ;from 2:00 - 3:00 p.m.
Executive Director of Industry Innovation, Tauhira Ali, named to ENR's 2023 Top 20 Under 40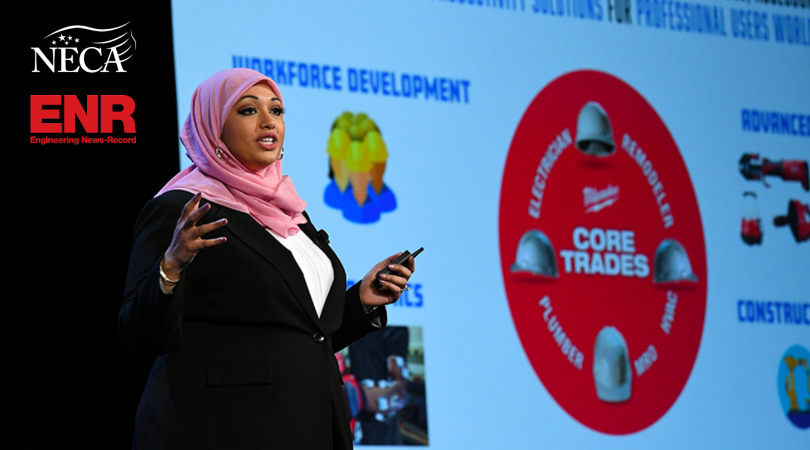 Congratulations to NECA's Executive Director of Industry Innovation, Tauhira Ali, who has been named to ENR's 2023 Top 20 Under 40 group! This list recognizes the best of construction's next generation across 10 regions and the culmination of the annual Top Young Professionals conference. Tauhira leads NECA's efforts to empower contractors of all sizes as they explore and apply innovation to their businesses.
Read More
A Must-Attend Course for Small & Medium Contractors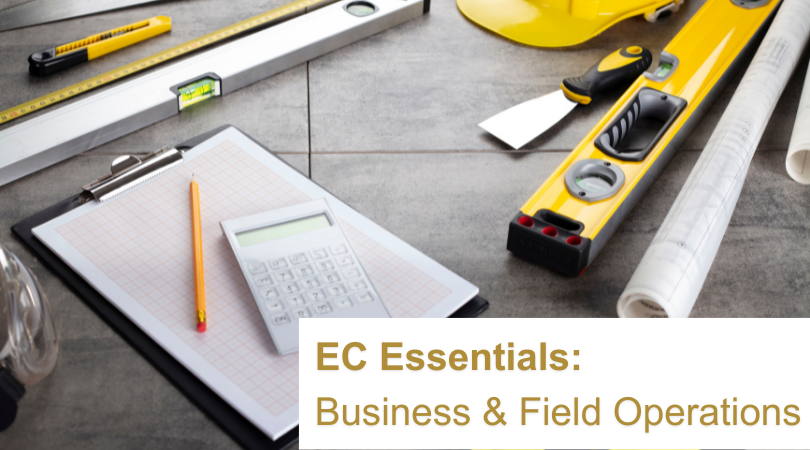 The Electrical Contractors Essentials program is designed specifically for these contractors and will bring in experts to discuss the several essential elements that all contractors need to know. Don't miss this program November 29-30 in Cuyahoga Falls, Ohio!
Upcoming Events
Elevate your career with our on-demand and live training classes
Webinars
Don't miss the latest news, updates and information on everything NECA and electrical construction.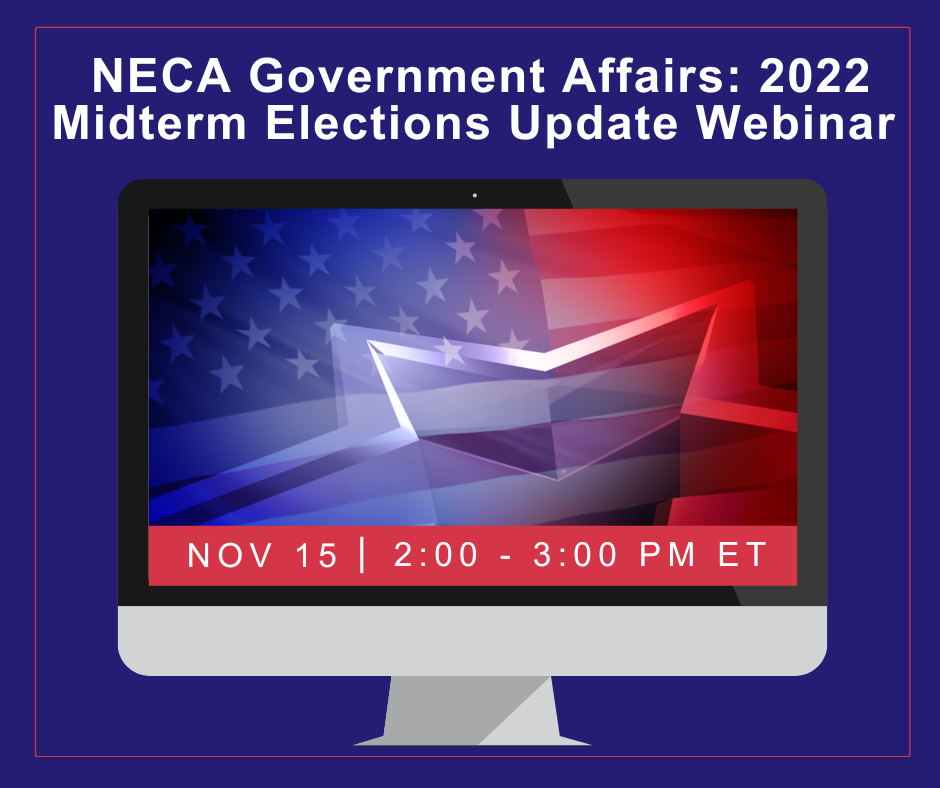 Virtual Classrooms
NECA's Virtual Classrooms bring the industry's leading education directly to you, wherever you are.

In-Person Events
NECA plans and produces the best events and opportunities for electrical contractors to connect with fellow professionals and industry leaders.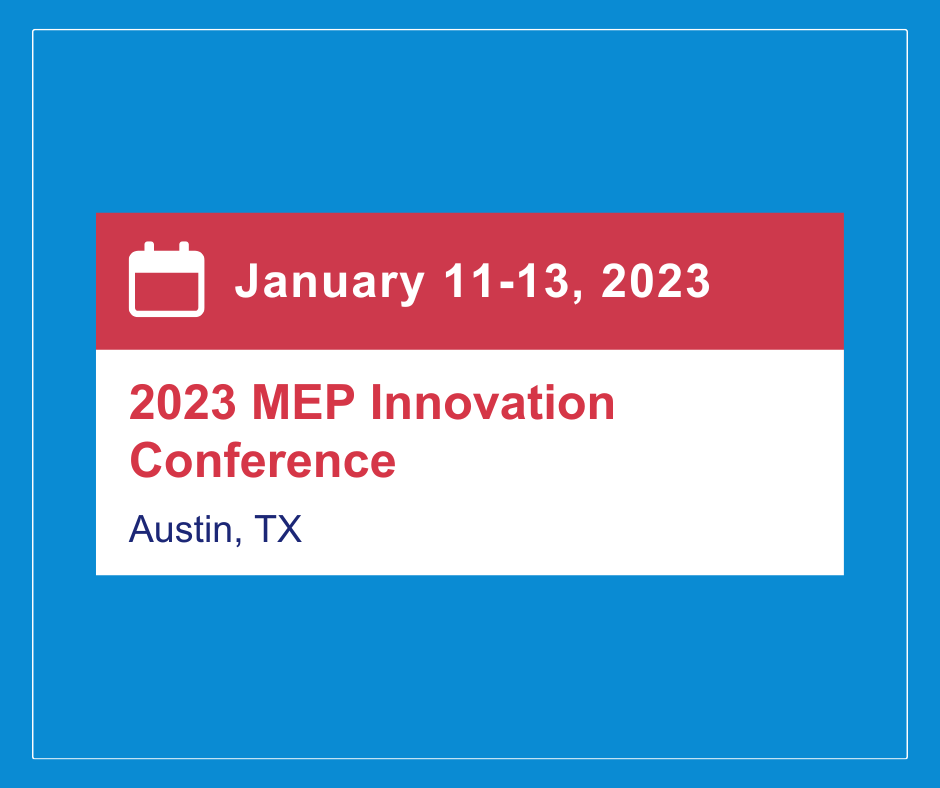 NECAPAC
PAC Total - $816,311

Operational Fund Total - $326,210

Special Thanks
Special thanks to Zachary Flurer of Skeels Electric for joining the Political Leadership Council!
TUNE IN NOW
Innovation Overload - Listen Now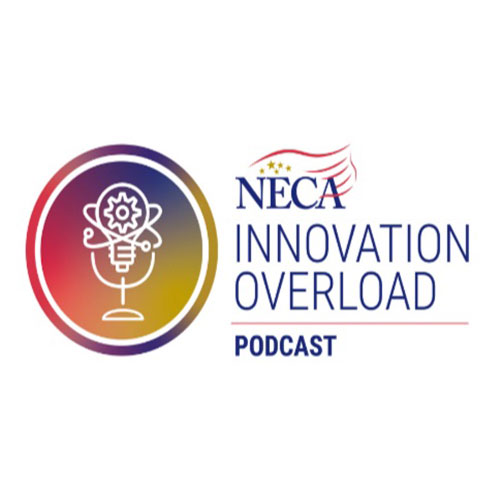 Think Like A Leader - Listen Now