NECA President's June 2022 Message
Jun 27, 2022


Industry News
"An increase in industrialization and the need to optimize energy consumption is leading to growth in the smart buildings market, which is estimated to be valued at $78.2 billion by 2030, according to a report by Allied Market Research," an Environmental Leader article said.

Robotics, project streamlining software and other contech raked in venture capital funds. With a growing interest in robotics and streamlined workflows, contractors are looking for ways to make the best use of their time and resources.
The U.S. Department of Labor has announced $11.7 million in Susan Harwood Training Grants to support training and education for workers and employers. The goal is to help identify and prevent workplace safety and health hazards. Administered by the department's OSHA, the grants will target disadvantaged, underserved, low-income and other hard-to-reach, at-risk workers and employers.

NECA News

Registration For NECA 2022 Austin is Open!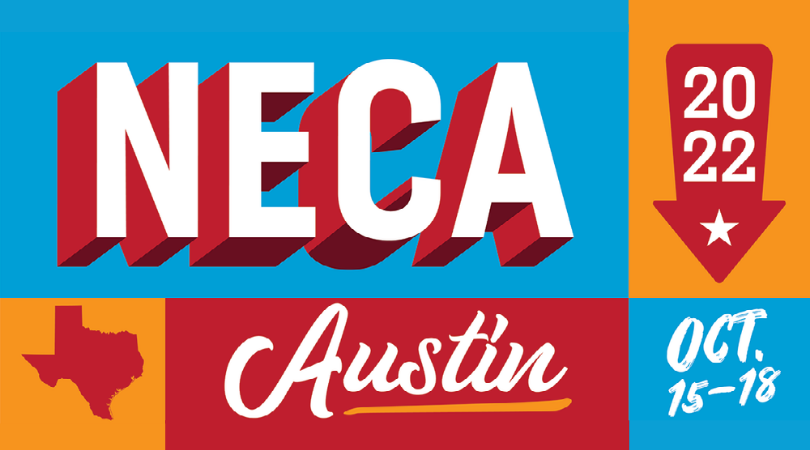 NECA is excited to announce that registration is open for the 2022 NECA Convention & Trade Show in Austin, TX! This is the electrical construction industry's premier event. Attendees will gain access to industry-leading education, top-notch speakers, networking, entertainment & North America's largest Electrical Construction trade show. Lock in early registration rates by August 3!
NECA President's June 2022 Message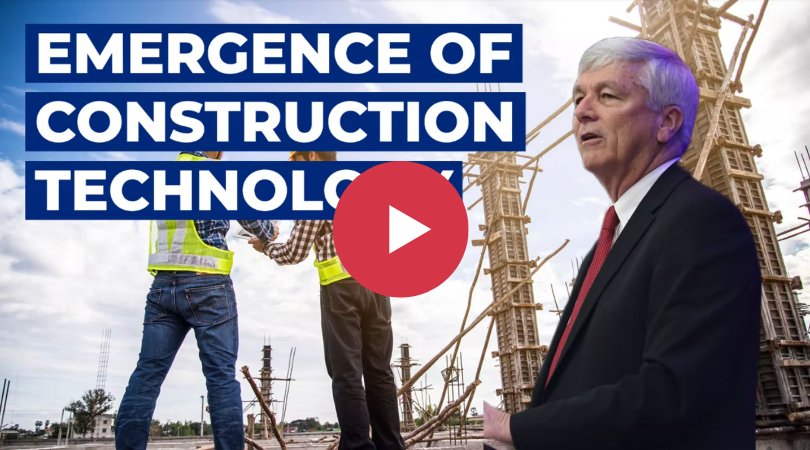 Watch NECA President, Kirk Davis, discuss how the electrical construction industry is constantly changing and how we are shifting our processes to become more efficient through construction technology.
NECA Names David Woodard as Regional Director, District 5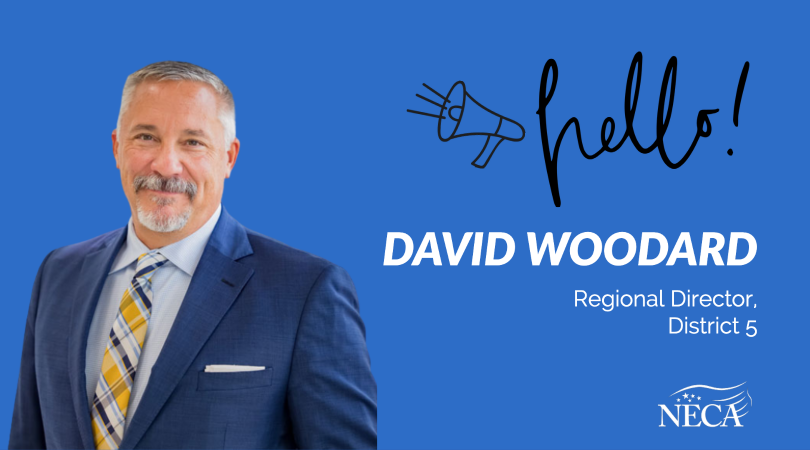 NECA is pleased to announce that it has named David Woodard as Regional Director for District 5. Woodard will work with all NECA chapters and outside line chapters based in Kansas, Oklahoma, Arkansas, New Mexico, Arizona, and Texas.
Project Excellence Awards Apps Close Thursday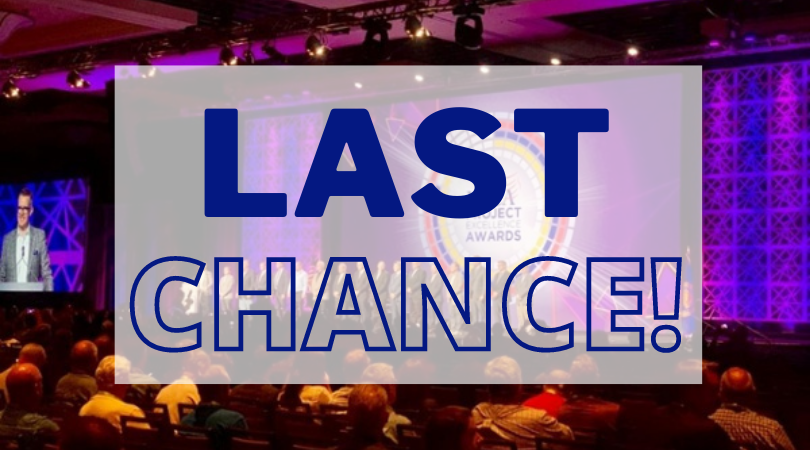 Don't miss out on applying to any of the 13 categories for NECA's Project Excellence Awards! This is an amazing opportunity to have your company recognized for its hard work, ingenuity, and professionalism.
Business Development Hotel Cutoff is June 30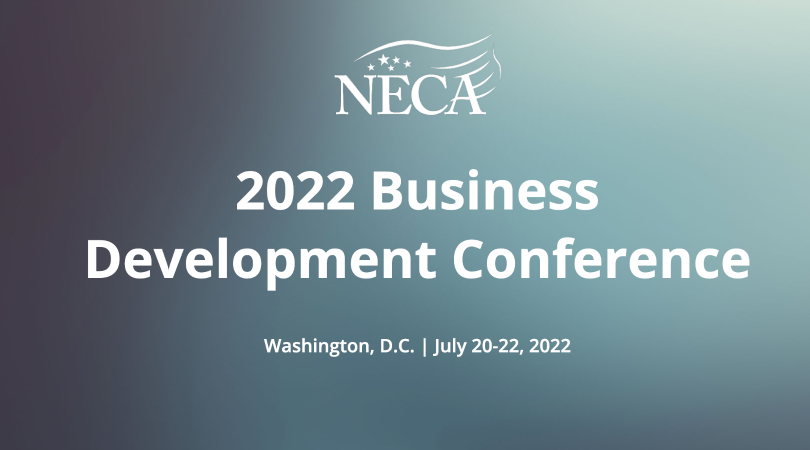 The hotel block at Hotel Washington for the 2022 Business Development closes on June 30! Don't forget to register for the revamped conference to learn and discuss various topics including: project development, market trends, workforce development, industry resources, partnerships and more!
Upcoming Events
Elevate your career with our on-demand and live training classes

Webinars
Don't miss the latest news, updates and information on everything NECA and electrical construction.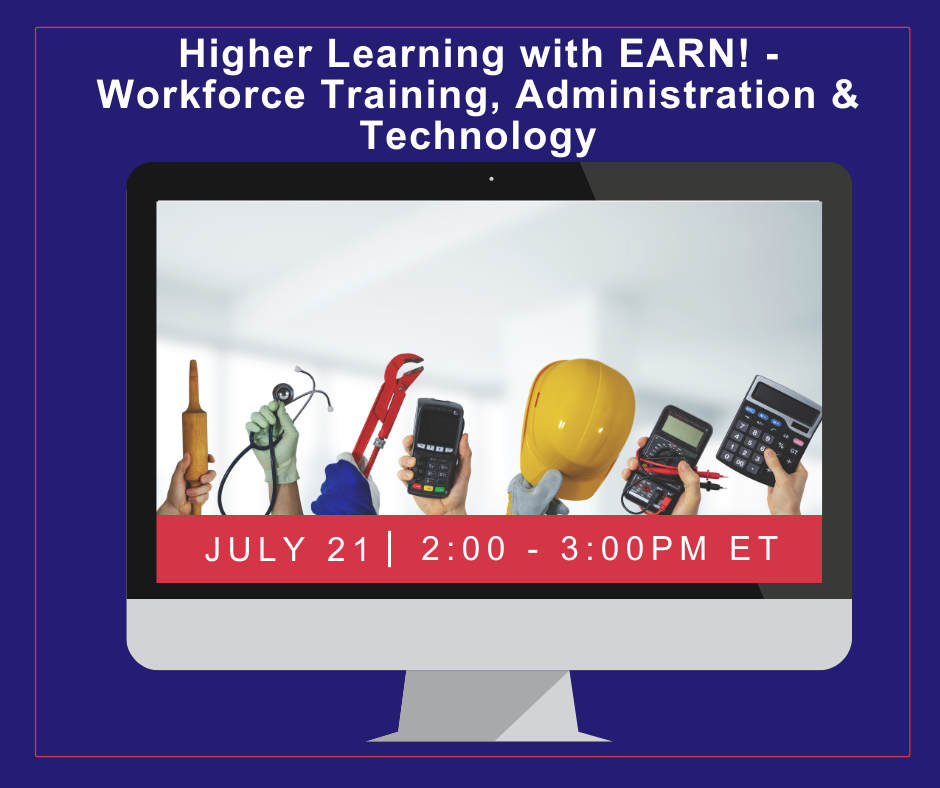 Virtual Classrooms
NECA's Virtual Classrooms bring the industry's leading education directly to you, wherever you are.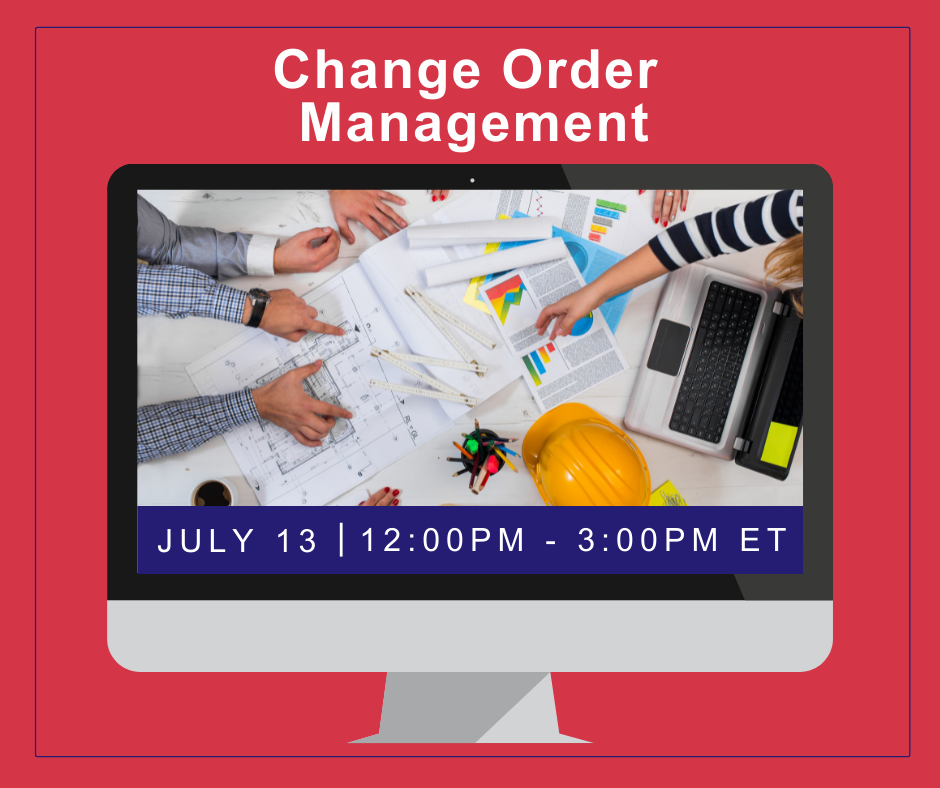 In-Person Events
NECA plans and produces the best events and opportunities for electrical contractors to connect with fellow professionals and industry leaders.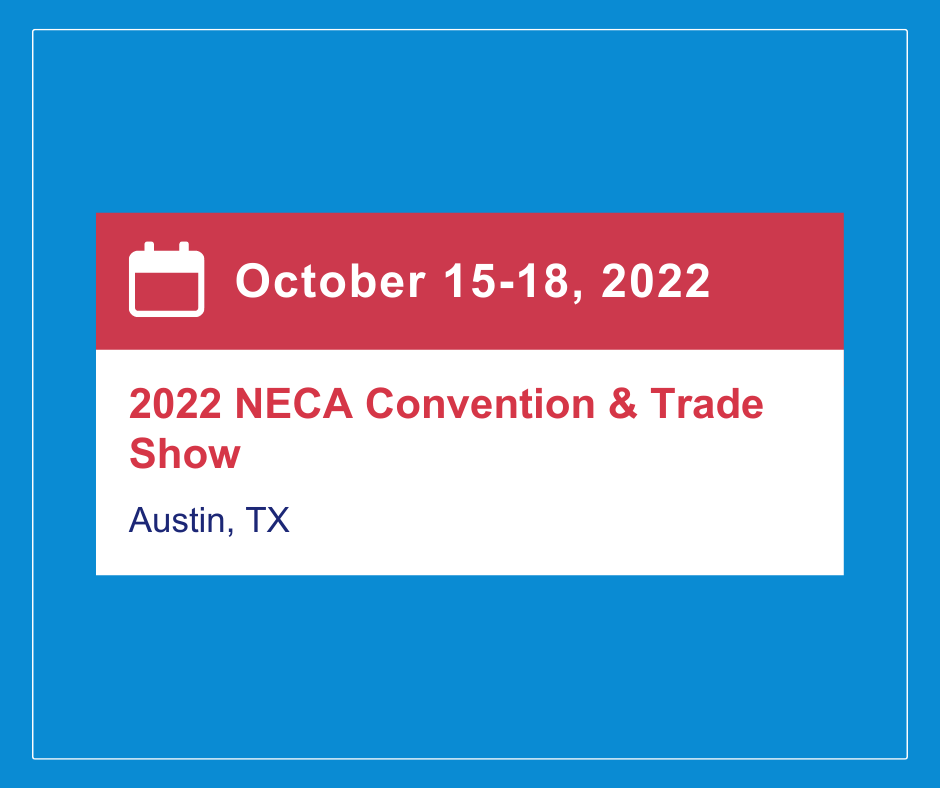 NECAPAC Updates
Help support candidates who back issues important to the electrical contracting industry. Subscribe to the Government Affairs Community to always stay updated!
PAC Total - $360,642

Operational Fund Total - $133,320

Special Thanks
Special thanks to Lael Fullford of Fullford Electric and Jesse Hale of Alcan Electrical & Engineering Inc. for renewing their PLC memberships!
TUNE IN NOW
Innovation Overload - Listen Now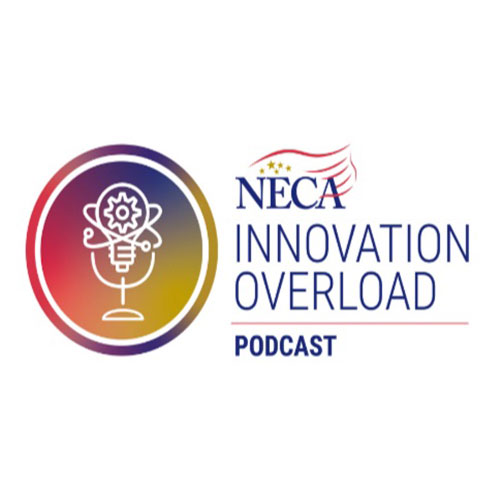 Think Like A Leader - Listen Now