NECA Executive Director of Codes & Standards Receives Award
Jun 6, 2022


Industry News
Following months of volatility in the stock market, along with record high inflation and supply chain issues, some economists are bracing for a coming recession. In construction, there are always those seeing signs of a coming downturn in the cycle, but others see reasons to remain optimistic.

Work will start in June on a $2.2 billion, 416-mile high voltage transmission line through Wyoming, Colorado and Utah, following a federal notice to proceed issued on May 26. The 500-kV line is part of a larger $6-billion transmission expansion across the western U.S. planned by utility giant PacifiCorp, with operations in six states.
Digital construction marketplace Configure said Tuesday that it has debuted its service after a $2 million seed round led by Titletown Tech. The app allows contractors and designers to specify and purchase "engineered-to-order" products from a network of suppliers and manufacturers.

A federal investigation of a Jersey City electrical subcontractor on a federally funded residential townhome and apartments project in Paterson found the employer paid 11 electricians wages and fringe benefits at the lower rate paid to laborers, a violation of the law.
NECA News

Deadline Approaching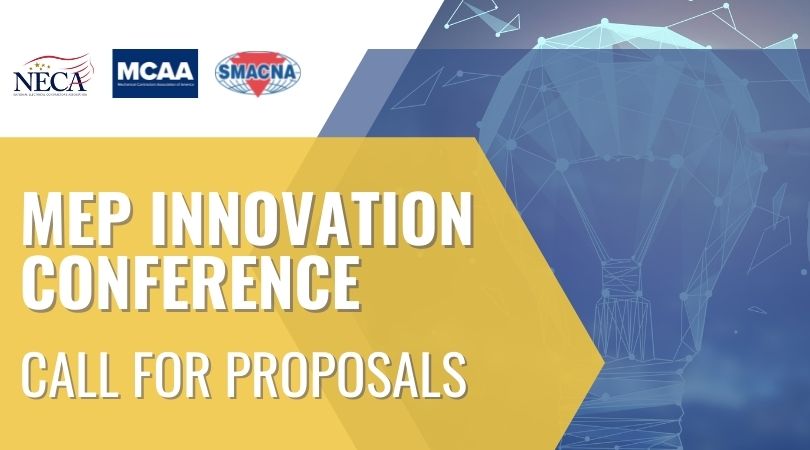 Add your voice to 2023 MEP Innovation Conference and submit your education sessions today for the January 11-13 event in Austin, TX. Built by MCAA, NECA, and SMACNA leaders, the MEP Innovation Conference is the place to share and learn about the latest tools, software, technology, and processes aimed at improving contractors' productivity and profitability. Deadline for proposals is Wednesday, June 15, 2022.
NECA Executive Director of Codes & Standards Receives Award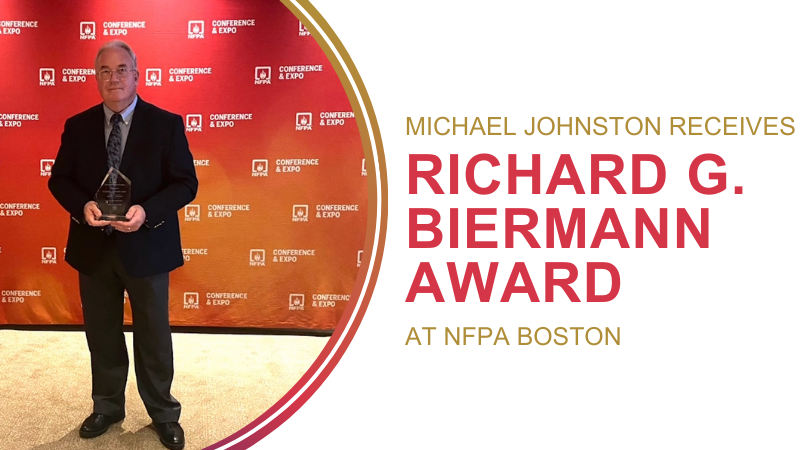 Michael Johnston, NECA Executive Director of Codes & Standards, was presented the Richard G. Biermann Award for his contributions to the electrical construction industry at the 2022 National Fire Protection Association (NFPA) Conference in Boston. The award recognizes an outstanding volunteer who has demonstrated a commitment to actively contributing to the advancement of the NEC by furthering its development and promoting its implementation.
Tell Us Why Your Student Chapter Deserves To Win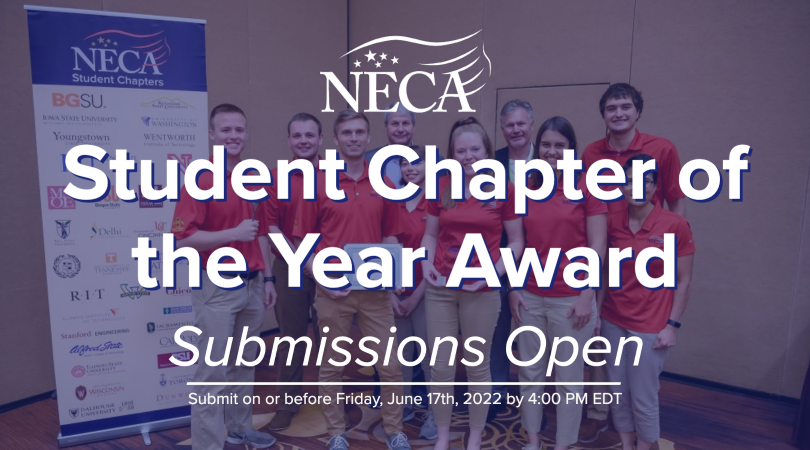 Have you submitted your application for the Student Chapter of the Year Award? Take a look at the new and improved application & make sure to submit on or before Friday, June 17th, 2022 by 4:00 PM EDT!
Watch Now: June 2022 Safety Minute Video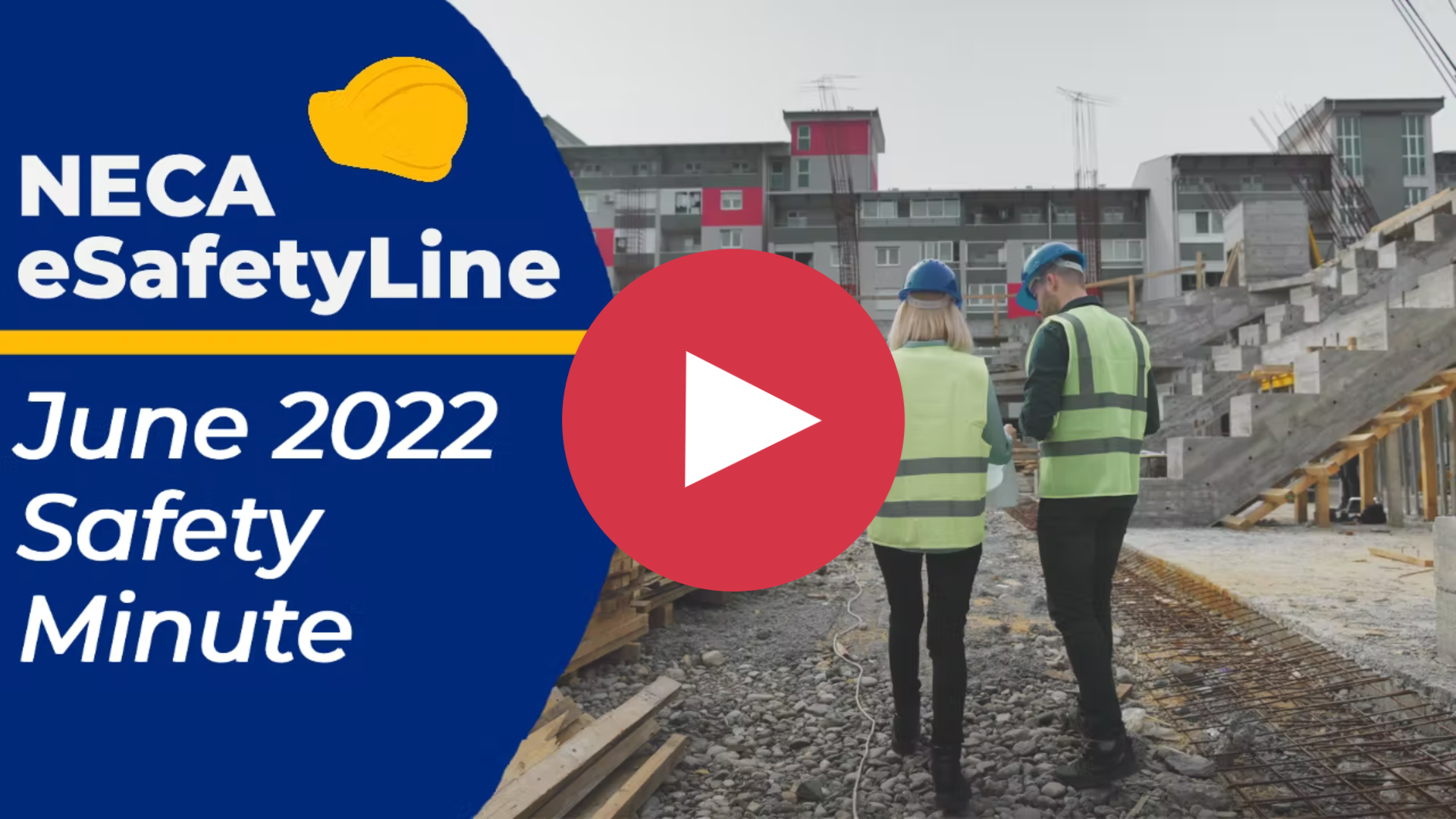 Safety Minute keeps you updated on the latest safety-related news in one minute! Watch this month's video to get all the necessary updates. Sponsored by NECA and Intec, developers of eSafetyLine.
Don't Forget To Enter For The 2022 Project Excellence Awards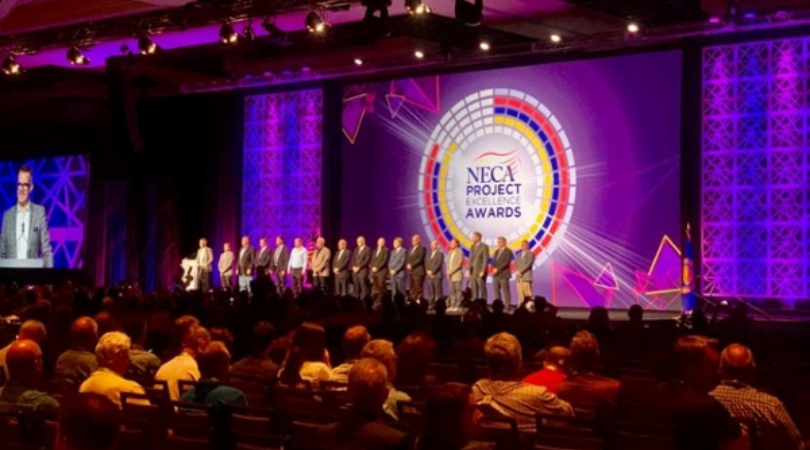 Submissions for the 2022 NECA Project Excellence Awards are closing soon! These prestigious awards recognize NECA member companies for their outstanding commitment, professionalism, and ingenuity in delivering an electrical project. Deadline to submit is June 30.
June 2022 Holidays & Events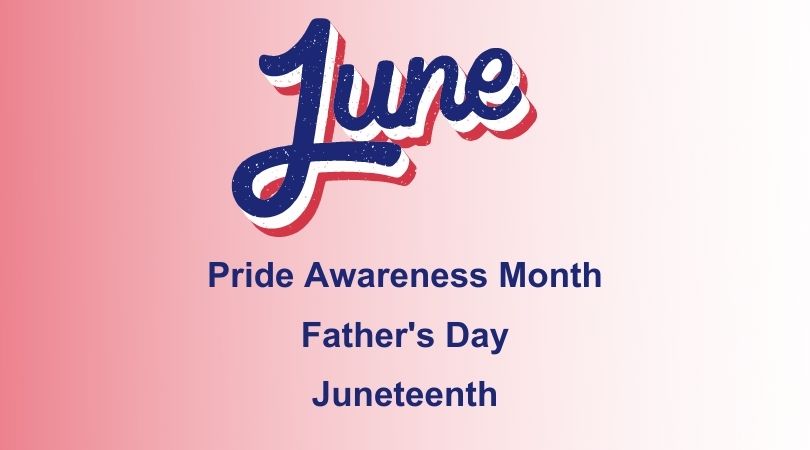 Pride Awareness Month was established to recognize the impact that LGBTQ+ individuals have on the world.
On June 19 we celebrate:
Father's Day - A day to celebrate the joy of fatherhood and all the contributions made by fathers and father figure roles.
Juneteenth - The day marks the end of slavery in Texas in 1865 and honors African-American Freedom.
Upcoming Events
Elevate your career with our on-demand and live training classes

Webinars
Don't miss the latest news, updates and information on everything NECA and electrical construction.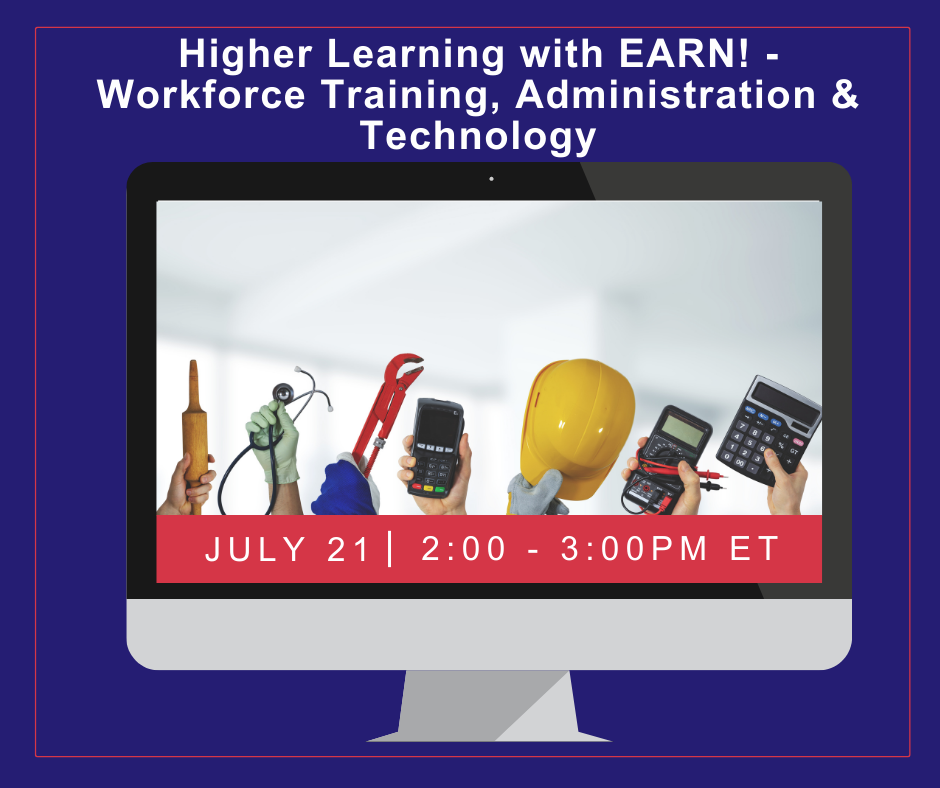 Virtual Classrooms
NECA's Virtual Classrooms bring the industry's leading education directly to you, wherever you are.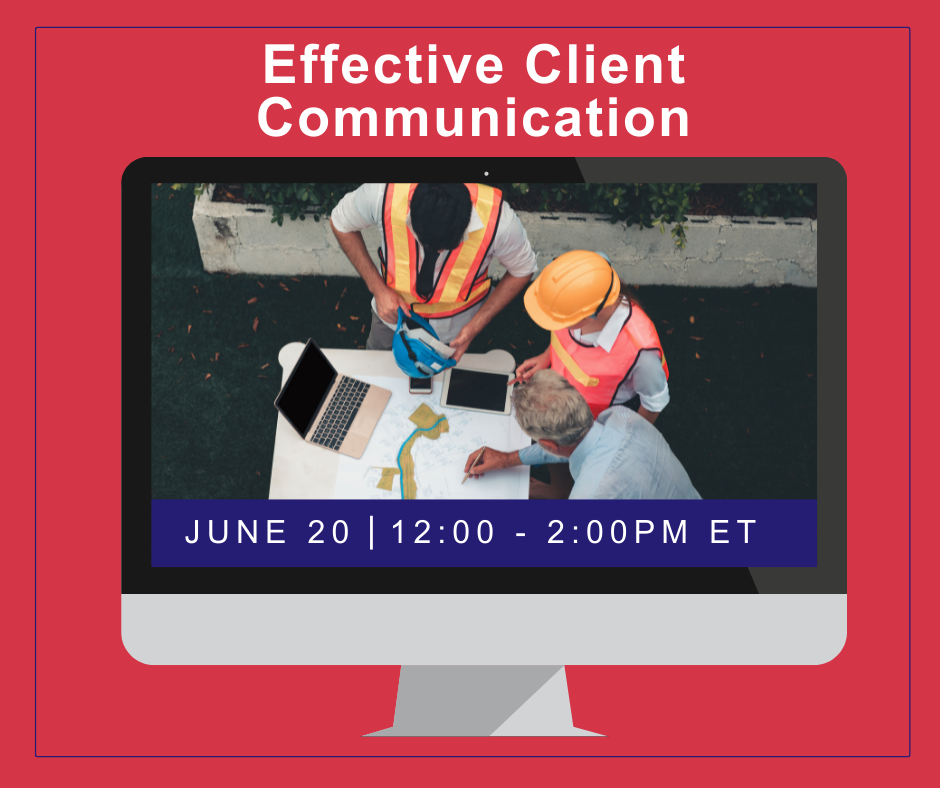 In-Person Events
NECA plans and produces the best events and opportunities for electrical contractors to connect with fellow professionals and industry leaders.
View Schedule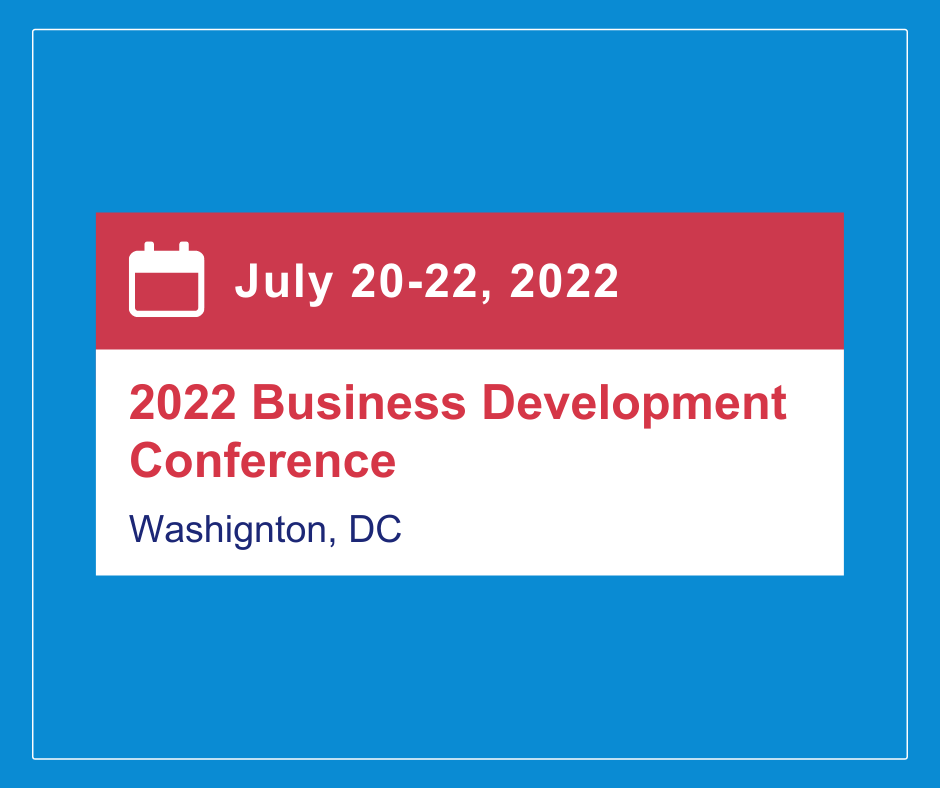 NECAPAC Updates
Help support candidates who back issues important to the electrical contracting industry. Subscribe to the Government Affairs Community to always stay updated!
PAC Total - $287,200

Operational Fund Total - $132,605

Special Thanks
Special thanks to the Penn-Del-Jersey Chapter for joining the Government Affairs Advocate Program!
TUNE IN NOW
Innovation Overload - Listen Now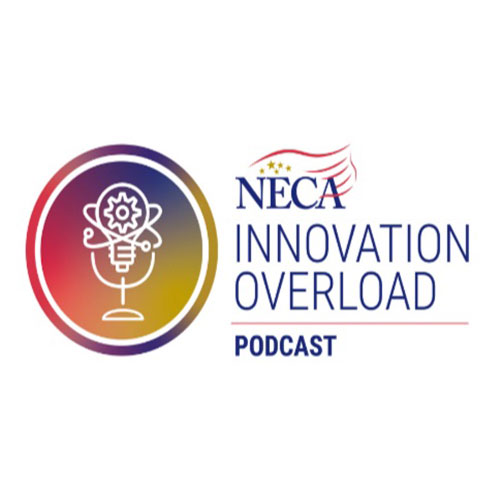 Think Like A Leader - Listen Now