NECA President's April 2022 Message
Apr 18, 2022


NECA President's April 2022 Message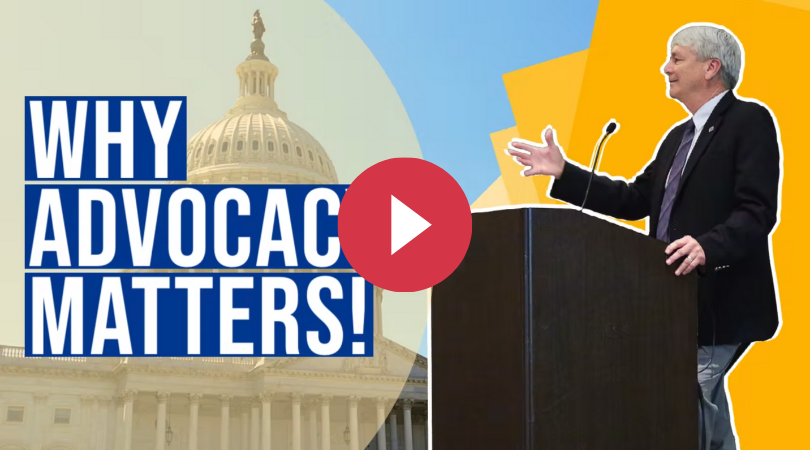 Watch this month's video message from NECA President, Kirk Davis, where he discusses the importance of advocacy and how the Government Affairs Team works hard to be the voice of NECA on Capitol Hill.
Top News This Week

Register Now: Higher Learning With NECA EARN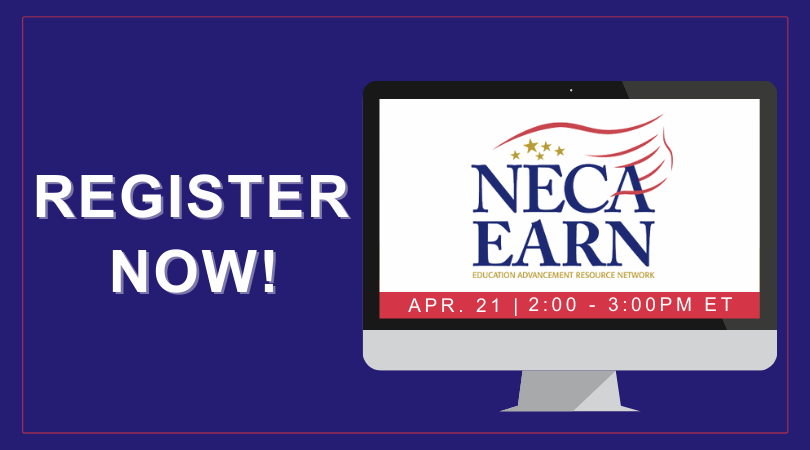 In this inaugural episode of "Higher Learning with EARN!" we are going to hear from EARN Program Director, Dr. Charles Backes, as he interviews one of our industry professionals in project management and construction management who leveraged a college education to gain valuable knowledge and skills for career advancement. We will also hear from some of EARN's institutional partners who offer a selection of programs YOU can access through NECA EARN to advance your own career in project management or construction management.
NSPC New and Improved Student Chapter of the Year Award Now Open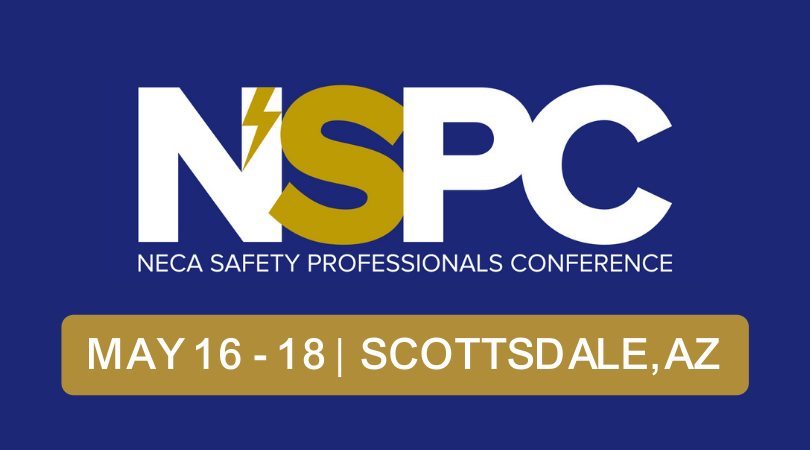 Maintaining a safe worksite is not only critical for the health of workers but for your company's productivity levels, reputation and overall profit. Educational tracks include: Safety Management, Outside Line Electrical Construction, Inside Electrical Construction and NFPA 70E & Electrical Safety. Attend NECA's Safety Professionals Conference at The Scottsdale Resort at McCormick Ranch in Scottsdale, AZ on May 16-18, 2022 to stay informed on all safety matters.
NECA Welcomes ELECTRI's Newest Director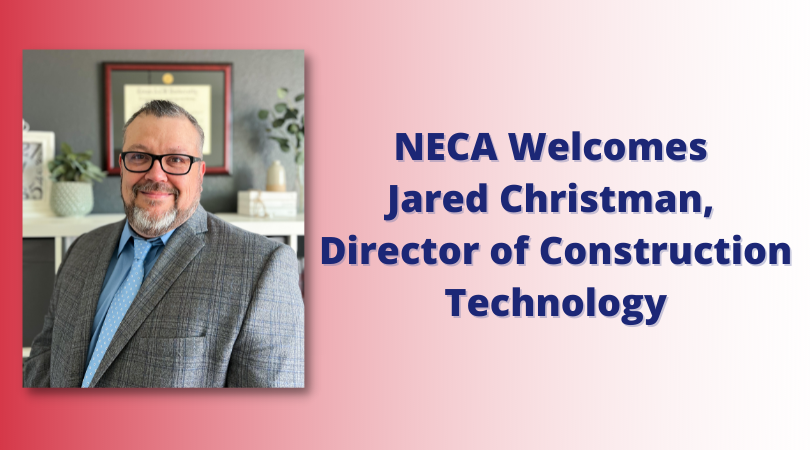 With more than 20 years in the electrical construction industry, Jared Christman's experience includes BIM, VDC, and mapping and surveying utilities. He has extensive software knowledge of applications like Autodesk Revit and NavisWorks, used to create 3D models for high-quality buildings and infrastructure.
Director of Outside Line Safety's Monthly Message: Work Zone Awareness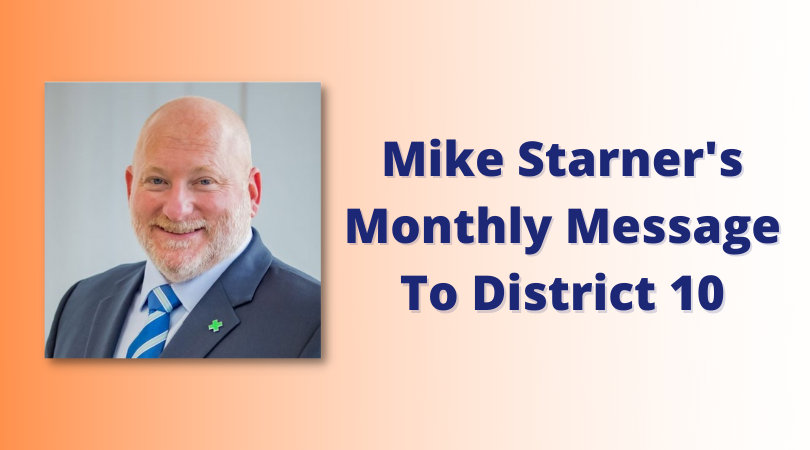 This past week NECA and many other organizations observed the National Stand-Down to Prevent Struck-By Incidents Week. Struck-by events are a leading cause of injury and death in the utility construction business. Just about everything we use in this work is heavy, large, and contains some stored energy.
OSHA National Emphasis Program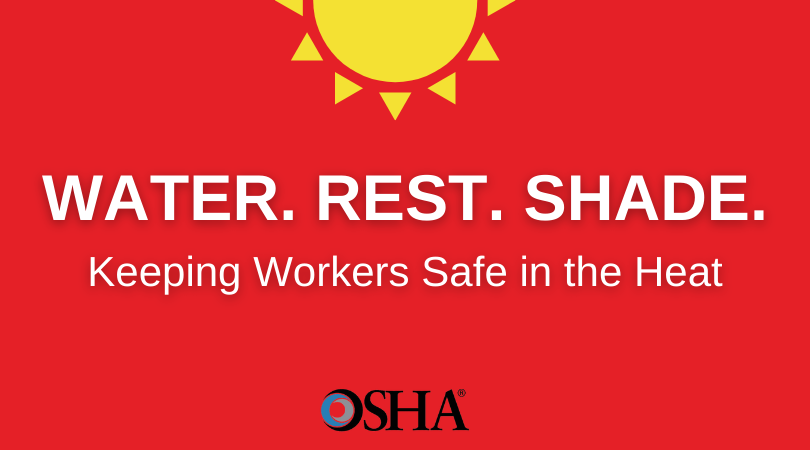 The U.S. Department of Labor's Occupational Safety and Health Administration has launched a National Emphasis Program to protect millions of workers from heat illness and injuries. As part of the program, OSHA will proactively initiate inspections in over 70 high-risk industries in indoor and outdoor work settings when the National Weather Service has issued a heat warning or advisory for a local area.
NECA Seeks Input on 2022 Financial Benchmarker Report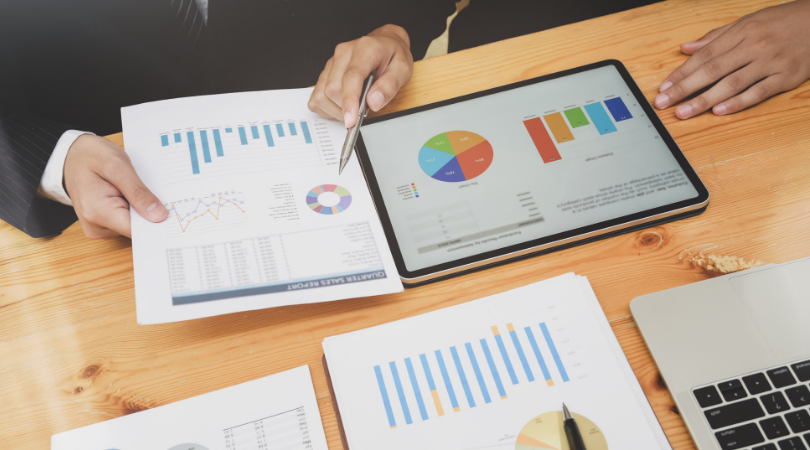 NECA and CFMA are teaming up to develop the Financial Benchmarker report. The report provides an in-depth analysis of key financial data and provides an industry standard that can be used for change order negotiations, audits and more. We're asking members to complete the survey. It is confidential and should take less than 30 minutes to complete. Feedback is due no later than May 21. View FAQ here.
New Episode: Innovation Overload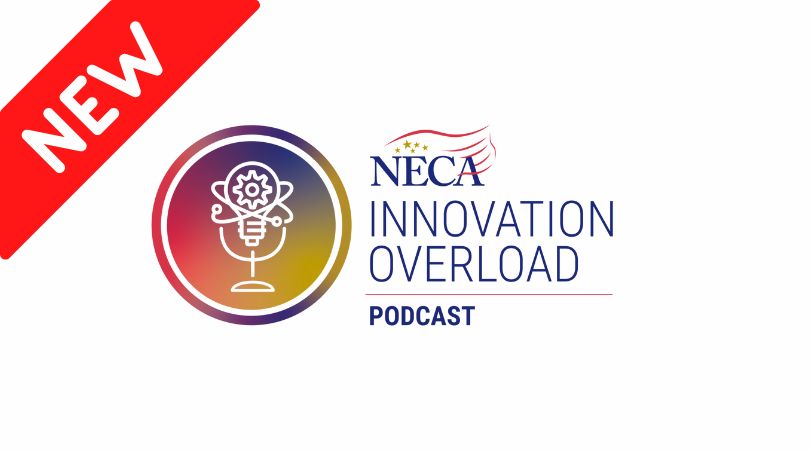 Sean Lazarian, CFO at ESSCO, and Jared Christman, Director of Construction Technology at ELECTRI, discuss BIM and VDC workflows, the right computer for your workflow, and the software that goes along with these topics. Listen to Part 2 of this conversation on the Innovation Overload: Contractor Takeover podcast, where innovations in the electrical industry are discussed from one contractor to another.
Member Feature: Cache Valley Electric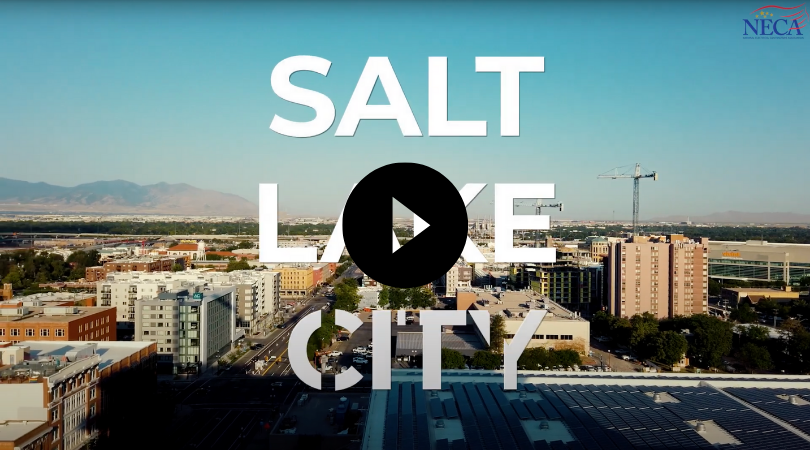 Cache Valley Electric is taking the lead on the 25-story convention hotel in the heart of Salt Lake City, Utah. This project incorporates low-voltage installations, construction technology and much more to get the job done. Check out the video highlight!
Celebrate Diversity Month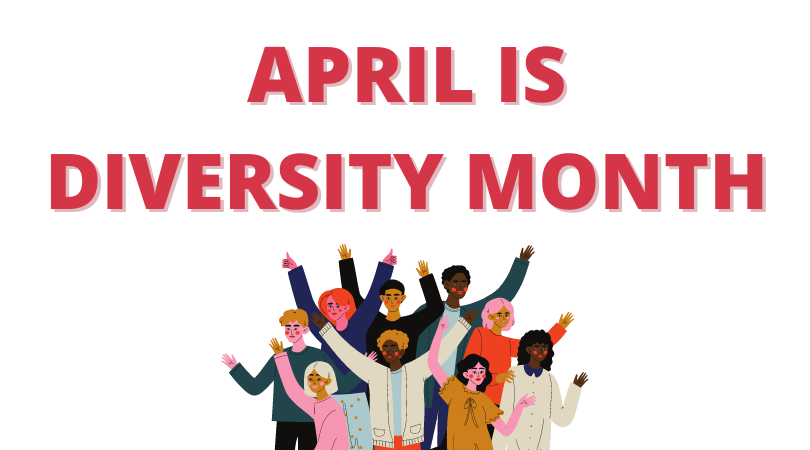 April is Diversity Month, this celebration was initiated in 2014 to recognize and honor diversity, reminding us that by celebrating differences and similarities we can gain a deeper understanding of each other. Check out upcoming dates and more information on the NECA Diversity, Equity, Inclusion & Belonging Task Force's first summit!
Upcoming Events
Elevate your career with our on-demand and live training classes

Webinars
Don't miss the latest news, updates and information everything NECA and electrical construction.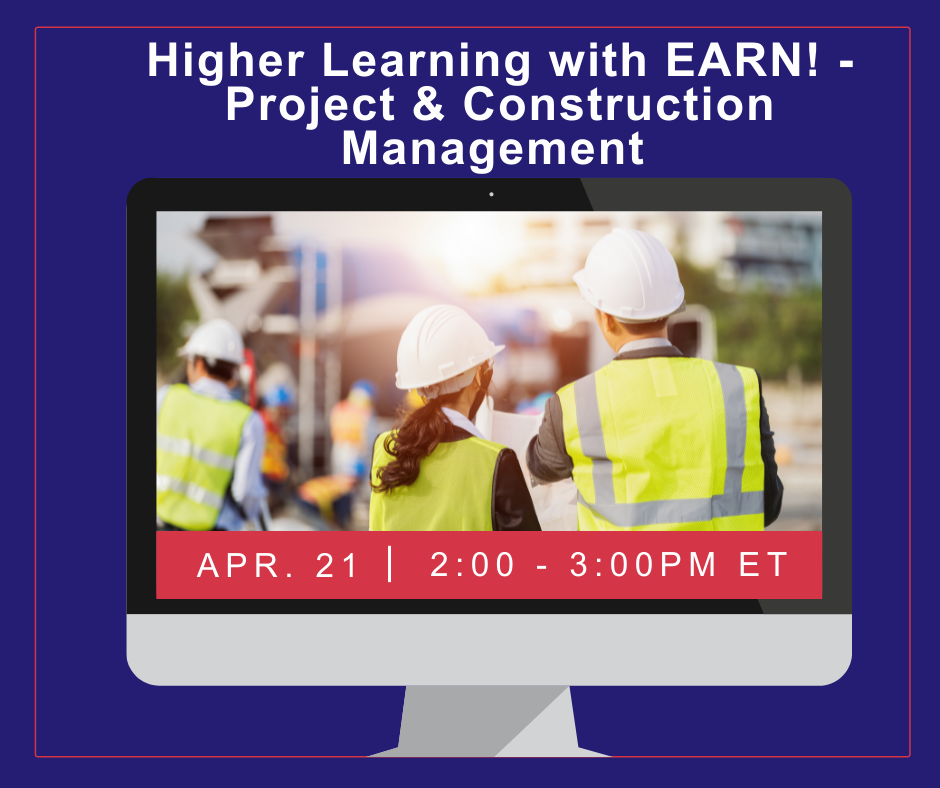 Virtual Classrooms
NECA's Virtual Classrooms bring the industry's leading education directly to you, wherever you are.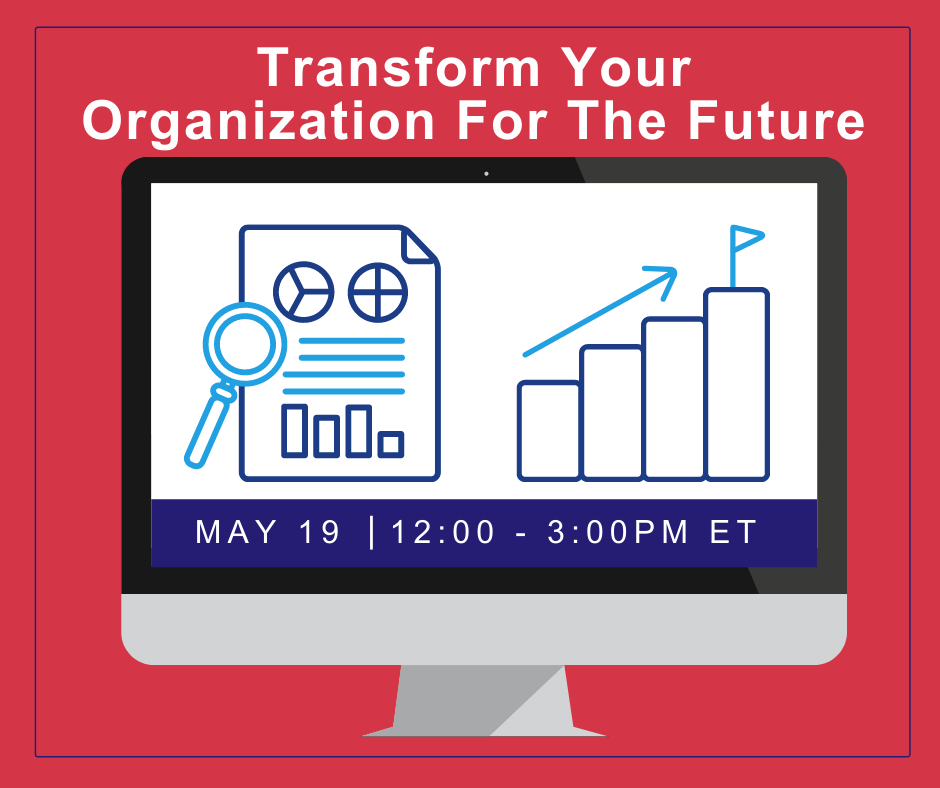 In-Person Events
NECA plans and produces the best events and opportunities for electrical contractors to connect with fellow professionals and industry leaders. ;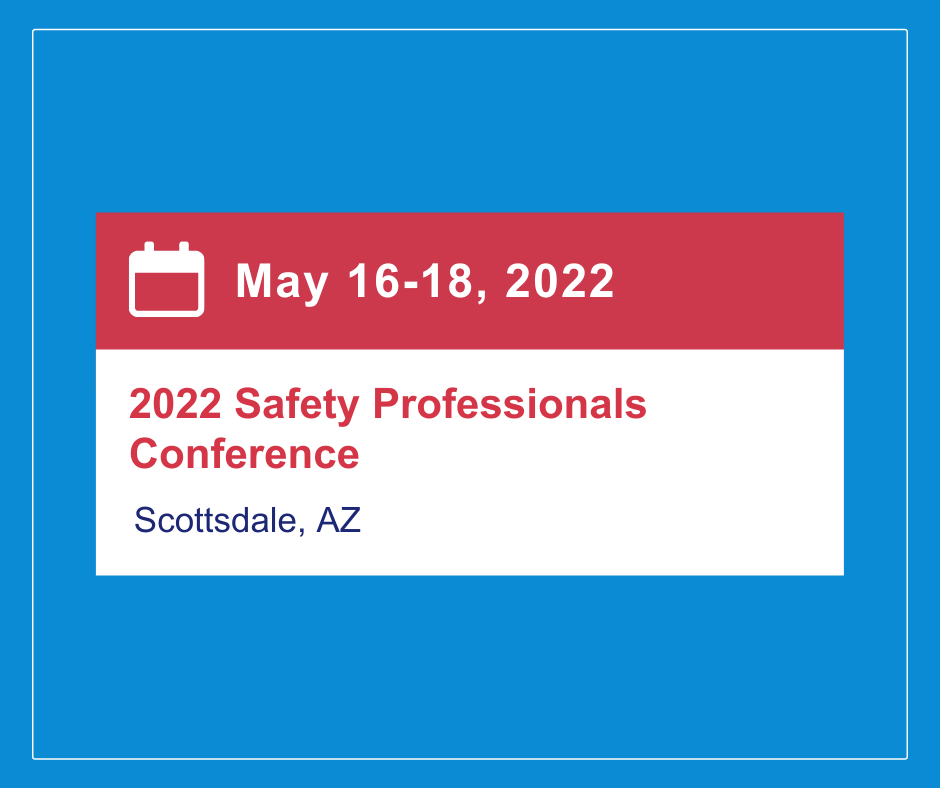 NECAPAC Updates
Help support candidates who back issues important to the electrical contracting industry. Subscribe to the Government Affairs Community to always stay updated!
PAC Total - $205,342

Operational Fund Total - $74,300



TUNE IN NOW
Innovation Overload - Listen Now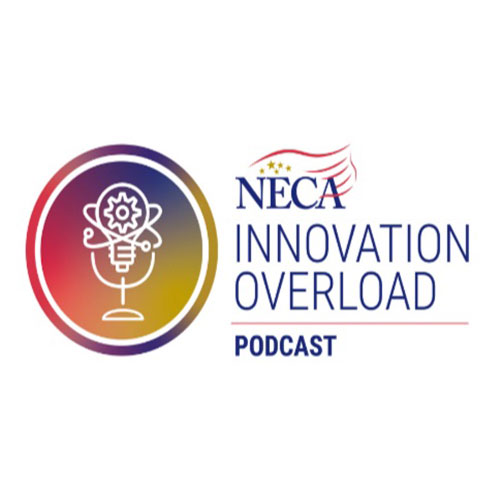 Think Like A Leader - Listen Now