Introducing NECA Newsroom!
Feb 14, 2022


Introducing NECA Newsroom!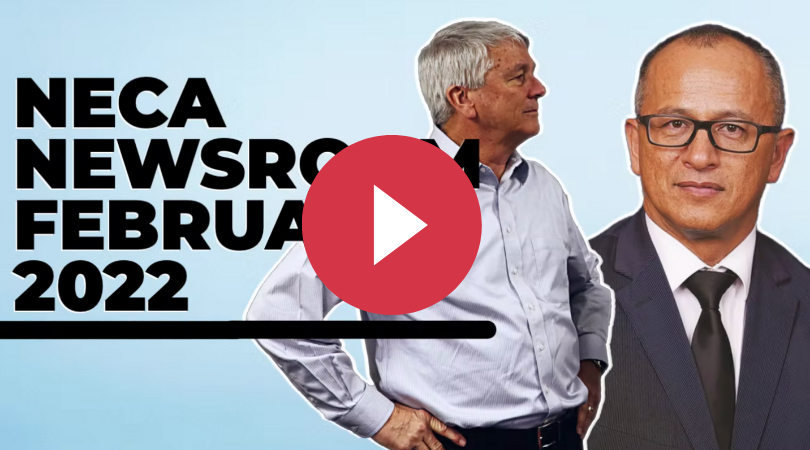 Each month, we will be releasing a short video to give you the most important updates from NECA!
Top News This Week

DC Drops Mask & Vax Requirements!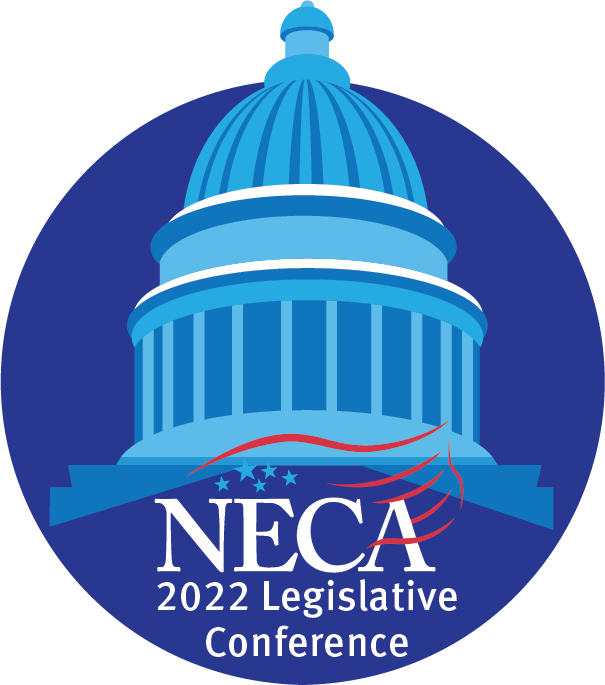 Beginning February 15, Washington DC will no longer require proof of vaccination in indoor venues. These changes means attendees of this year's NECA Legislative Conference will not be required to wear masks or show proof of vaccination at the Mandarin Oriental hotel. However, government facilities will still require masks and certain individual establishments in the city may still choose to enforce vaccination and masking requirements.
Congratulations to Bob Davis Electric for 100 Years!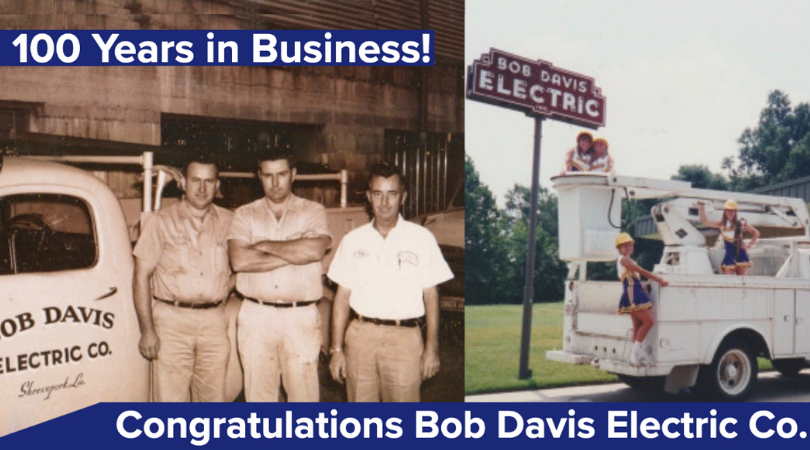 Congratulations to NECA member company, and NECA President, Kirk Davis's company, Bob Davis Electric, for 100 years in business! NECA wishes you many more years of success. #WeAreNECA
Join the ELECTRI Innovation Summit in Paris!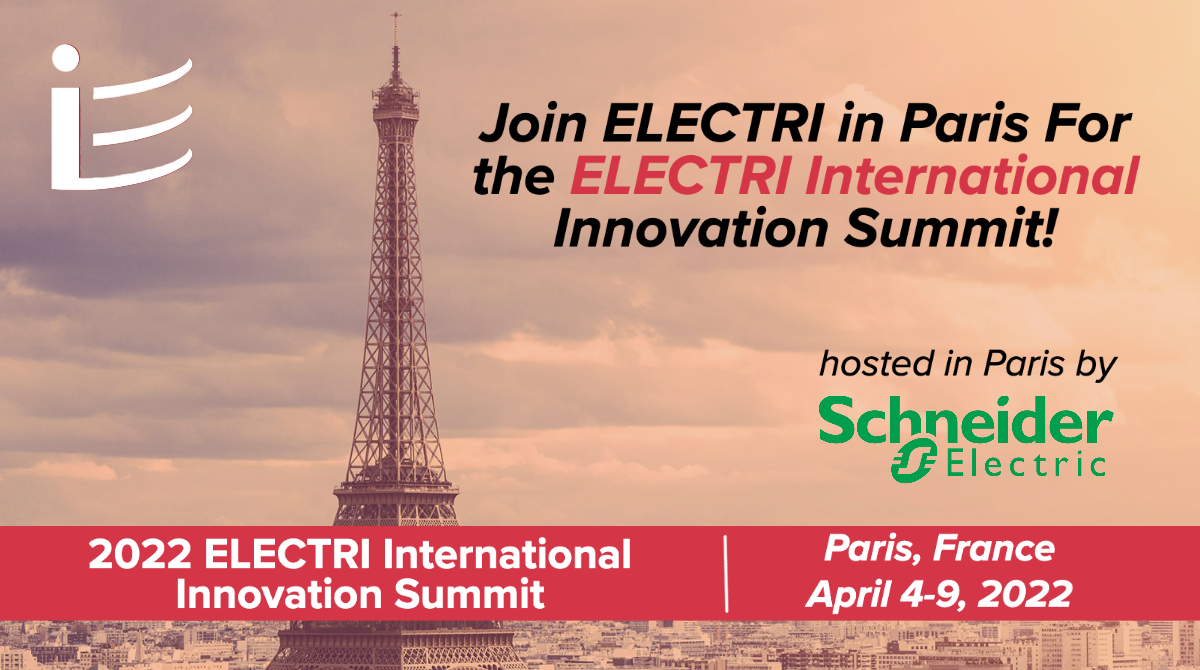 This extraordinary ELECTRI International event, hosted by Schneider Electric, is open to all NECA Contractors. This opportunity takes place on April 4-9, 2022 and will help introduce you to some amazing innovations that will definitely help you design your company's future! Last day to register is Friday, February 18.
Don't Miss the WINFL Conference!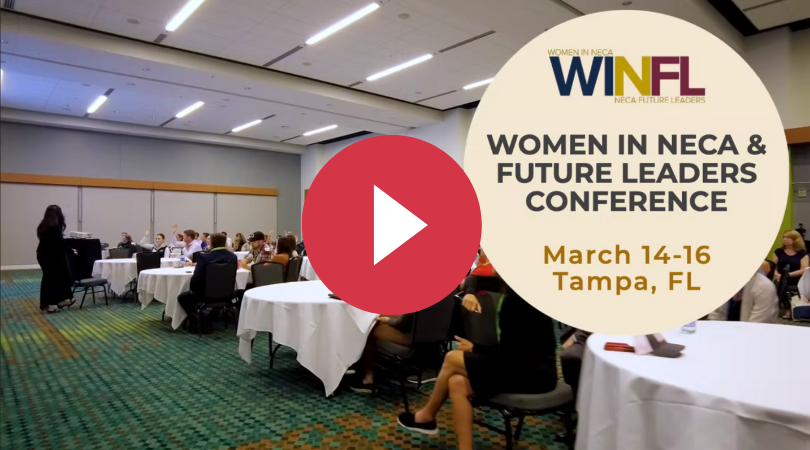 We are excited to announce our General Sessions speakers featuring: NYU Professor Tessa West, generational expert Adam "Smiley" Poswolsky, and Olympic Gold Medal Winner Carly Patterson.
NECA Praises Biden Administration's EV Infrastructure Deployment Plan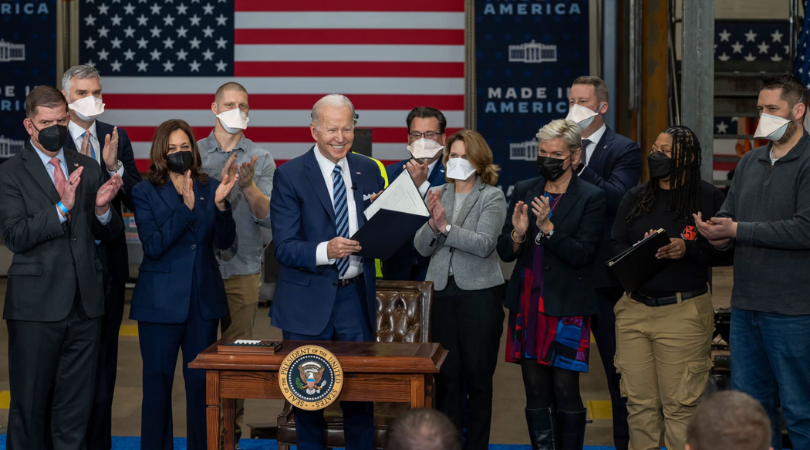 On February 11, the U.S. Department of Energy and the U.S. Department of Transportation announced $5 billion in funding for the deployment of a national electric vehicle (EV) charging network.
NECA Heat Injury and Illness Survey Results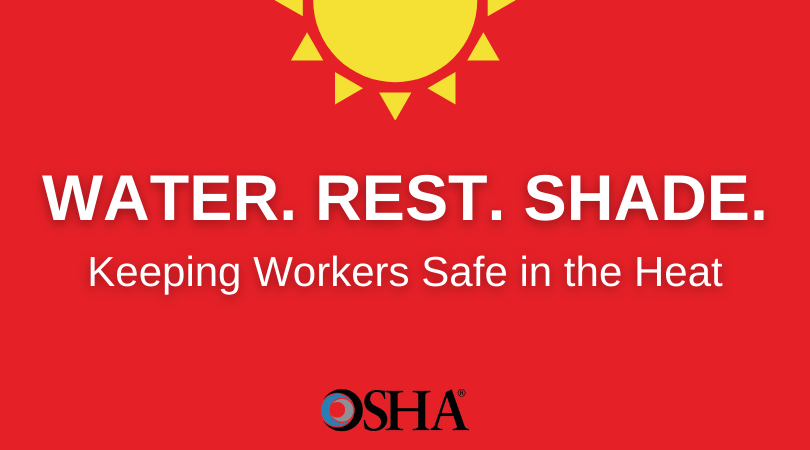 To support OSHA's information gathering effort and as an opportunity to represent NECA member interests, NECA Safety developed a Heat Injury and Illness Prevention Survey. The survey results provided invaluable detail and context related to programs and strategies currently in use at NECA contractor workplaces.
Upcoming Events
Elevate your career with our on-demand and live training classes

Webinars
Don't miss the latest news, updates and information on everything NECA and electrical construction.;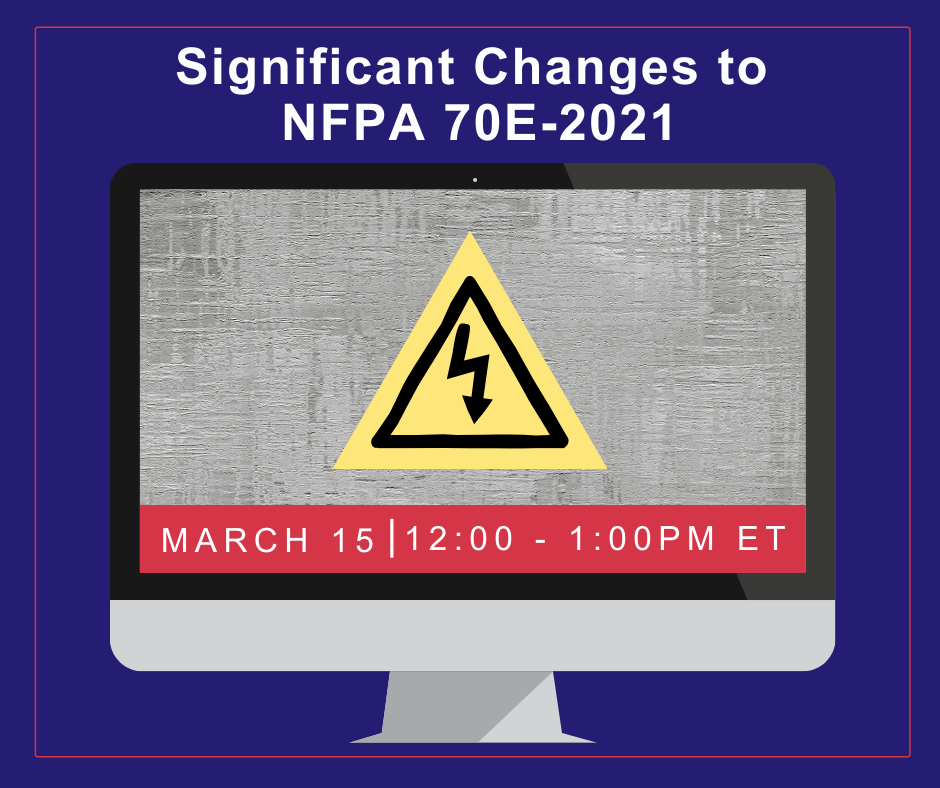 Virtual Classrooms
NECA's Virtual Classrooms bring the industry's leading education directly to you, wherever you are.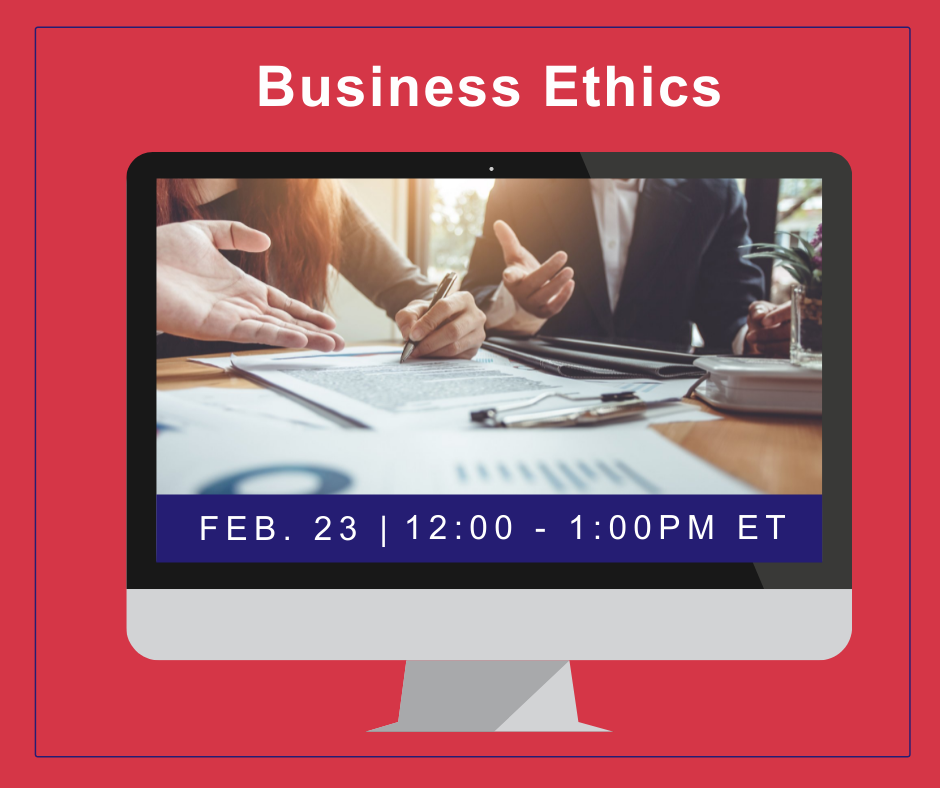 In-Person Events
NECA plans and produces the best events and opportunities for electrical contractors to connect with fellow professionals and industry leaders.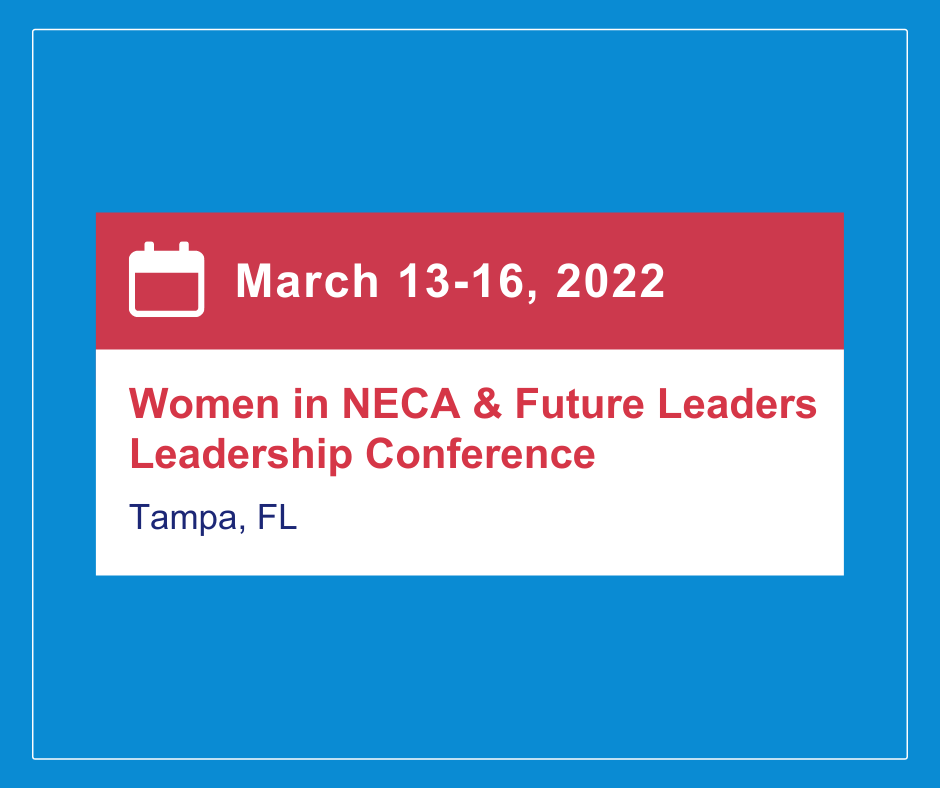 NECAPAC Updates
Help support candidates who back issues important to the electrical contracting industry. Subscribe to the Government Affairs Community to always stay updated!
PAC Total - $41,983

Operational Fund Total - $5,000



Special Thanks
Special thanks to Mark Huston of Lone Star Electric, Mike Boggs of Boggs Electric Company Inc, and Mark Melton of Melton Electric for renewing their PLC membership!
Congratulations to Shawn Smith of DL Smith Electric, Matthew Cappadonna of Mid-West Electric Co. and Shane Snyder of Cannon & Wendt Electric for joining the Political Leadership Council!
TUNE IN NOW
Innovation Overload - Listen Now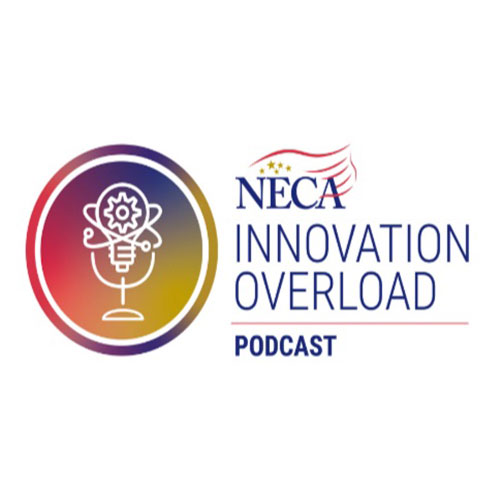 Think Like A Leader - Listen Now