Redefining What it Means to Sell for Non-Salespeople
Great leaders, executives, partners, parents, teammates, engineers, and everyone in between sell every day — but most are afraid to admit it. How can you be a great seller in any role without trying to be anything other than yourself? In this keynote session, Colin and Garrett will help audience members take the first step and admit they are salespeople, just as much as they are leaders, managers, problem solvers, and influencers. They'll cover the science behind the shame and fear associated with selling, and what can be done to overcome it. They'll also discuss why the greatest sellers in the world often don't have "sales" in their title and why we give them permission to sell to us. Lastly, they'll share ways to get over the "ick" factor to actually enjoy and thrive at selling.

This session will help you develop new skills, help people who are turned off by the idea of having to sell, and help you make the shift to a more revenue-forward culture.
Speaker(s)
Colin Coggins
Colin Coggins has deep experience working as an executive commercial leader and theorist; known for his unique and pr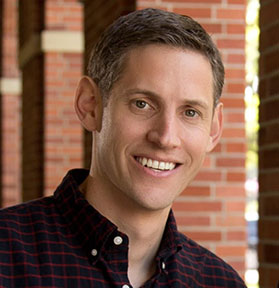 Garrett Brown
Garrett Brown began his career as a corporate lawyer representing startups and entrepreneurs. Inspired by his clients
Location:
Capitol Ballroom