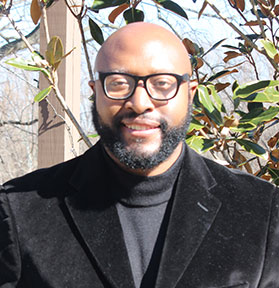 Dr. Rubin Cockrell
Positive Images & Associates
Dr. Rubin Cockrell is an Award-Winning International Speaker, Author, Entrepreneur and Retired Professor. Dr. Cockrell also serves as CEO of Positive Images & Associates LLC, a global consulting firm that has specialized in educational leadership, empowerment, and management consulting for clients in over forty plus countries around the world. In his role with the Nashville, TN-based company Dr. Cockrell trains global business leaders, students, government entities and civic groups to implement tools for achieving excellence and quality productivity within their personal life and their organization across the world. Dr. Rubin Cockrell is also Certified in Life, Executive Leadership, and Disaster Recovery Coaching.
Dr. Cockrell went from being on the verge of being locked up for 15 to 20 years' federal time for illegal activities at the age of 20 to having four degrees, Dean of a University and starting a global consulting company by the age of twenty-six. Dr. Cockrell prides himself in the ability to collaborate with people from the "street to the elite" and the "classroom to the boardroom."
Dr. Cockrell graduated from Fisk University in Nashville, TN with a Bachelor of Arts Degree in Business, with an emphasis on Finance and Management. He then continued to receive a master's in educational administration (M. Ed) in Educational Administration from the Tennessee State University. Dr. Cockrell received the distinguished Southern Regional Educational Board Doctoral Scholars Fellowship. Dr. Cockrell made history at Tennessee State University receiving his doctorate degree in two in half years. Dr. Cockrell also received a certification in leadership management in a partnership between Harvard and Strayer while serving as Dean at Strayer University. Dr. Rubin Cockrell has served on the White House My Brother's Keeper STEM Initiative Task Force to create and provide opportunities for minority youth to become 21st Century Global Leaders. Dr. Cockrell's Tools for Intentional Excellence curriculum has been implemented in prison facilities, school districts and businesses around the globe.
Dr. Cockrell's book, "The Hidden Curriculum" Life Lessons You Won't Learn in a Classroom is currently represented in businesses, government, the Armed Forces, and educational sectors within multiple countries around the world and still growing. Dr. Cockrell is also the co-author of the "Leah and Rob" early childhood education book series. This book series focuses on equipping children of all ethnicities and backgrounds with the tools they need to be able to understand and comprehend. In return through reading this will help them become our future Rising Leaders. Dr. Cockrell's latest book is "The Consequences of Being Trifling."
In 2018, Dr. Cockrell launched the Intentional Excellence Institute. This institute incorporates a series of face-to-face and on-line courses that provide tools for intentional excellence for the 21st Century Global Leader no matter your background.
In addition, Dr. Rubin Cockrell remains involved with numerous boards within the U.S. and overseas; Dr. Cockrell is actively involved with mentoring youth and adults around the world. Dr. Cockrell received the 2022 Racial Justice & DEI national award from the National Diversity Council for his advocacy work across the country. Dr. Rubin Cockrell was also selected as a member of 2022 Who's Who amongst Covington's International Business Leaders and 2022 Who's Who amongst International Educator. Dr. Cockrell has received numerous awards and medals of Honor from Generals, CEOs, and Government leaders around the world. In 2021, Dr. Rubin Cockrell was named one of the Top 100 U.S. Business Leaders in the country by Business Leaders Magazine. Dr. Cockrell was named one of the 2018 100 Most Leading African Americans in Nashville, Tennessee by the Nashville Business Net.
In 2017, Dr. Cockrell was selected on behalf of the U.S. Department of the State's Bureau of Education and Cultural Affairs (ECA) as an International Fulbright Specialist for the next three years. Dr. Rubin Cockrell was also one of the 2017 award recipients of Nashville top Black 40 under 40 award recipients. Dr. Cockrell was the 2017 Power Moves Award Recipient for the field of education throughout the state of Tennessee. Dr. Cockrell also received the 2017 instructor of the year for Tennessee Prison for Women B.E.S.T. program.
Dr. Cockrell has been mentioned as a true refreshing trailblazer of empowerment for youth and adults globally around the world. Dr. Cockrell is a member of several educational and service organizations, and a member of Omega Psi Phi Fraternity Incorporated. Dr. Rubin Cockrell is married to the lovely Dr. LaRhonda Cockrell, who is an international author, school counselor and speaker herself. They have a daughter named Lydia Michelle Cockrell and son named Lorenzo Michael Cockrell. He enjoys traveling, attending sporting events, and throughout his life, Dr. Cockrell has demonstrated a caliber of leadership well beyond his years. Recognized as a man from humble beginnings, he is a teacher, humanitarian, businessperson, and human rights advocate. Dr. Rubin Cockrell is determined to be a true global change agent in society through leaving a positive legacy behind for others.