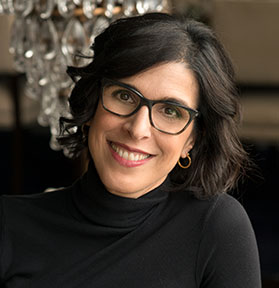 Gabrielle Hartley
Gabrielle Hartley, Esq., is a divorce attorney and mediator, and American Bar Association Mediation Committee Co-Chair. She is the author of The Secret to Getting Along: Three Steps to Life Changing Conflict Resolution (Sourcebooks, 2023) and Better Apart: The Radically Positive Way to Separate (Harper Wave, 2019), which received glowing reviews from Gwyneth Paltrow and People Magazine among others.
Exclusively represented by BrightSight Speakers, Gabrielle trains divorce professionals in the Better Apart Method Online. She maintains a private mediation practice and is of counsel to a premier NYC/Westchester litigation firm. Prior, she served as clerk to NYS matrimonial court judge where she resolved hundreds of high conflict divorces.
She is a sought after expert in the positive divorce space in media outlets such as The New York Times, The New York Post, U.S. News and World Report, has been interviewed on dozens of podcasts and is a regular guest on NBC Mass Appeal. She is a frequent presenter delivering keynotes and workshops. Gabrielle serves on many committees within the ABA Dispute Resolution Section including serving as Vice Chair of Membership Marketing, co-chair of the ABA Mediation Access to Justice Week 2020, and co-chair of the DR Just Resolutions Mediation Edition. She is also on the Western MA Mediation and Collaborative Dispute Resolution Steering Committee.