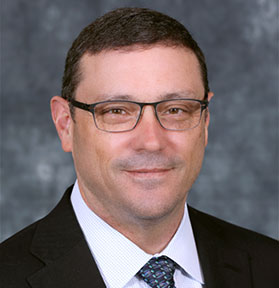 John Daniels
BICSI
John H. Daniels is Chief Executive Officer of BICSI, a global professional association supporting the advancement of the information and communications technology (ICT) profession. Headquartered in Tampa, Florida, USA, BICSI membership spans nearly 100 countries.
For over 30 years, Mr. Daniels' career has spanned professional military service, behavioral healthcare, hospital administration, information & communications technology, and association management. Previously, Daniels led the HIMSS Analytics' global healthcare advisory services team with offices in Germany, Singapore, the United Kingdom, and the United States providing health IT advisory services to healthcare provider organizations and government health authorities around the world.
Daniels holds a BS degree in Computer Science from West Texas A&M University, a MS degree in Health Services Administration from Central Michigan University, and a graduate certificate in Nonprofit Management from American Public University. He is a Certified Healthcare Executive, a Certified Professional in Healthcare Information and Management Systems, and he is a HIMSS and ACHE Fellow, and a member of the American Society of Association Executives.