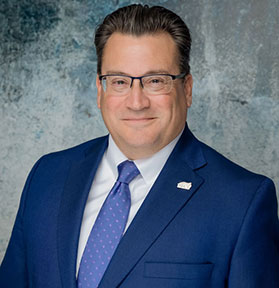 Marco Giamberardino
Senior Vice President, Government and Public Affairs
NECA
Marco Giamberardino is Vice President, Government and Public Affairs for the National Electrical Contractors Association (NECA). He supervises numerous program areas, including advocacy, political fundraising, communications, marketing, and ELECTRICAL CONTRACTOR magazine.
Marco joined NECA in 2012 as Executive Director, Government Affairs, where he shaped the association's legislative, regulatory, and political strategy advocating for the industry's key priority issues in Washington, D.C.
Marco has been an active trade association profession and advocacy expert for over 30 years. Prior to joining NECA, he served as Senior Director, Government Affairs, for the Associated General Contractors of America (AGC). Before that, he was the Director of Advocacy for the Building Owners and Managers Association (BOMA). He is widely regarded as a policy expert in infrastructure investment, tax policy, and federal procurement.
Marco earned his Bachelor's degree in History and Political Science from The State University of New York at Stony Brook and his Masters of Public Administration from The George Washington University. Since 2018 he been recognized every year by The Hill newspaper for being one of Washington "top lobbyists" for associations. He lives with his family in Virginia.