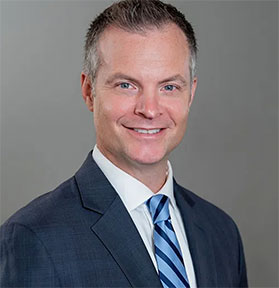 Frank McCarthy
Founder & Principal
McCarthy Advanced Consulting
After 20 years embedded in politics, media and policy, Frank opened the doors to McCarthy Advanced Consulting in 2017 to provide his clients with the most comprehensive and effective government affairs services in the industry. He assembled an experienced, aggressive, and results-driven team who have helped his firm and their clients stay ahead of the curve regardless of which party controls the levers of power in Washington.

Because Frank is constantly in front of decision makers in relevant federal agencies and the halls of Congress, Frank has accumulated an impressive list of policy victories on issues ranging from transportation, energy, telecommunications, labor, and healthcare.
Often referred to as one of the hardest working people on Capitol Hill, Frank also believes in working smarter. By blending digital techniques with old fashioned shoe leather, his team at MAC can provide face-to-face interaction with lawmakers on the Hill while providing the tools to activate winning grassroots and digital media campaigns.
Having earned many plaudits in his career, including being named to the Hill's list of the Top Lobbyists of 2019, 2020 and 2021, Frank is most proud of the many victories he's had for energy, transportation, and labor policy.