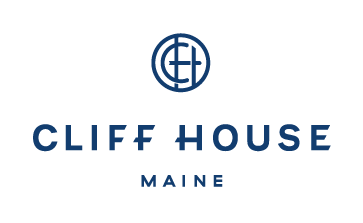 Getting There
The Cliff House is conveniently located in Southern Maine between Ogunquit and York and is accessible from the following airports:
Boston Logan International Airport (BOS) - approximately a 1-1/2 to 2 hour drive to the Cliff House
Manchester-Boston Regional Airport (MHT) - approximately 1-1/2 hour drive to the Cliff House
Portland International Jetport (PWM) - approximately a one-hour drive to the Cliff House
The resort does not provide shuttles to/from the airports and Uber/Lyft service is not readily available in the area (although you should be able to get a cab, Uber or Lyft from the airport to the resort). You can rent a car or contact one of the following transportation companies to reserve your travel to/from the resort.
Great Bay Limousine
Great Bay Limousine provides transportation 24 hours a day, 365 days a year, with reservations. We recommend 72 hours advance notice for service, but please do not hesitate to contact them with any questions you may have.
Website
(603) 431-6490
[email protected]
Click here for additional information on rates.
Resort Parking:

Valet Parking: $18 per night
Self-Parking: complimentary
About the Hotel
The Cliff House, Cape Neddick, Maine
The Cliff House reemerges as one of the most captivating waterfront destinations of its kind following a landmark transformation. This iconic Maine resort, which welcomed its first guests in 1872, inspires a new community of travelers today with remarkable sightlines, intuitive amenities, and emotionally rewarding encounters. Located minutes from Ogunquit's sandy beach and just over an hour north of Boston, Cliff House stretches across 70 oceanfront acres atop Bald Head Cliff on the southern coast of Maine, overlooking the ocean's edge and Nubble Lighthouse.
The Cliff House is nestled between York Beach and Ogunquit, two lively seaside towns that provide an abundance of restaurants, bars, and shops. A little further away are Portsmouth, NH (30 min drive) and Portland, ME (50 min drive) which both offer endless streets of quaint shopping, unique eateries, and lively bars.

Guests will have no trouble staying entertained and active at Cliff House. In addition to having countless wonderful spots to simply relax and enjoy the remarkable ocean views, they also have many options for those who crave a more engaging experience. They offer a daily schedule full of exercise classes, crafts, education opportunities, movies, and more.
Amenities include an indoor and two outdoor swimming pools, a beautiful luxury spa, cliffside and wooded walking trails, and access to the challenging golf course at the adjacent Cape Neddick Country Club. In addition, they offer:
Maine Stations: located on every guest floor, offering complimentary sparkling and still water, Coffee, Tea, and fresh local milks
24-hour Fitness Center
Complimentary Wi-Fi
Complimentary Self-parking
The Cliff House does not allow pets. Their concierge team can suggest nearby pet care.
The Cliff House Maine is a non-smoking property. No smoking is allowed within 20 feet of a building entrance, inside guest rooms, on guest room balconies, pool decks, or other indoor/outdoor public areas. This includes but is not limited to; cigarettes, vaping, and marijuana. Any guest found to be smoking in a non-smoking area will be subject to a smoking fee when applicable.
A resort map can be found at https://www.cliffhousemaine.com/pdf/resort-map.pdf
For those coming in early, departing later and/or looking for something fun to do in your free time, check out https://www.cliffhousemaine.com/things-to-do/activities.

NOTE: Hotel Reservations can be made at the conclusion of your event registration, look for the prompt "Hotel Reservations" once successfully registered.
Questions about the resort or need help with restaurant reservations or local inquiries? Please contact the resort Concierge by sending an email to [email protected]
or by calling (207) 361-6245.

Room Rates
The Cliff House is happy to offer Academy Fellows a choice of rooms as follows:

Ocean Front* (single or double) - $425.00/night
Premium* (single or double) - $575.00/night
All the guestrooms have king beds & balconies. ADA accessible rooms are also available upon request. Room rates are subject to 9% State & Lodging Tax.
*View the room choices at NECA Academy 2023.
FOR RESERVATIONS:
Make your hotel reservation by phone or online:
Call (833) 206-1351 to receive our guaranteed rate; be sure to mention our group code which is NECA Academy
Complete your hotel reservation
If you are arriving and/or departing outside of our normal arrival (June 13) and/or departure (June 16), you'll need to call the hotel directly (see number above) to book any additional room nights
May 10 is the cut-off date for hotel reservations (after which rooms and rates cannot be guaranteed)
Check-In Time: 4:00 p.m. | Check-Out Time: 11:00 a.m.
Hotel Policies
Cancellation Policy: Attendees may cancel their hotel reservation up to 21-days prior to 4p.m. on the day of arrival (local hotel time) to avoid penalty charges or forfeiture of deposit.
Deposit: A deposit of 50% will be due at the time of booking. Upon arrival, an authorization will be placed on your credit card for the full value of your room and tax charge plus incidentals. Guests must have valid identification to check in.

Additional Information & Policies
2023 Registration Fee Breakdown:
Early Registration (through May 5) = $750 per person
Late Registration (after May 5) = $850 per person
Cancellation Fee (after June 1st) = $100 per person

The Registration Fee includes the cost of food & beverage for the following Academy events:
Opening Reception on Tuesday evening
Working Group (for Fellows) and Spouse/Guest Program on Wednesday
Reception on Wednesday evening
Reception and Formal Dinner on Thursday evening
Breakfast on Wednesday and Thursday mornings (Fellows & Guests)

Maine Post Tour

Join Geoff Robertson for another special post-meeting tour to one of our country's pristine coastlines, its villages and coastal gardens!

On Friday, you will begin in Portland on a cruise into the Gulf of Maine to learn about lobster fishing aboard the Lucky Catch. Shopping in Freeport is next - LL Bean and other famous discount stores. You will be spending the first two-nights nearby at The Federal Inn in Brunswick.
On Saturday, you'll visit beautiful Boothbay Harbor and tour the Coastal Maine Botanical Gardens.
On Sunday, you will continue along Maine's spectacular rocky coastline to Bar Harbor. Hotel rooms are in the newly renovated Oceanfront Lodge at the Bar Harbor Inn & Spa from where shops, restaurants and the harbor are only minutes away. During the Gilded Age, high society were drawn to Bar Harbor and created an exclusive summer resort. Industrialist John D. Rockefeller, Jr. and other wealthy summer residents left a lasting impact. You will spend two-days and nights there enjoying Bar Harbor.
To view the itinerary and trip information, please click here.
There is already considerable interest in seeing more of Maine, and our supply of hotel rooms is limited. Please e-mail Geoff at [email protected] or call (706-681-3329) for additional information.